Minnesota State hockey tournament celebrates 75th anniversary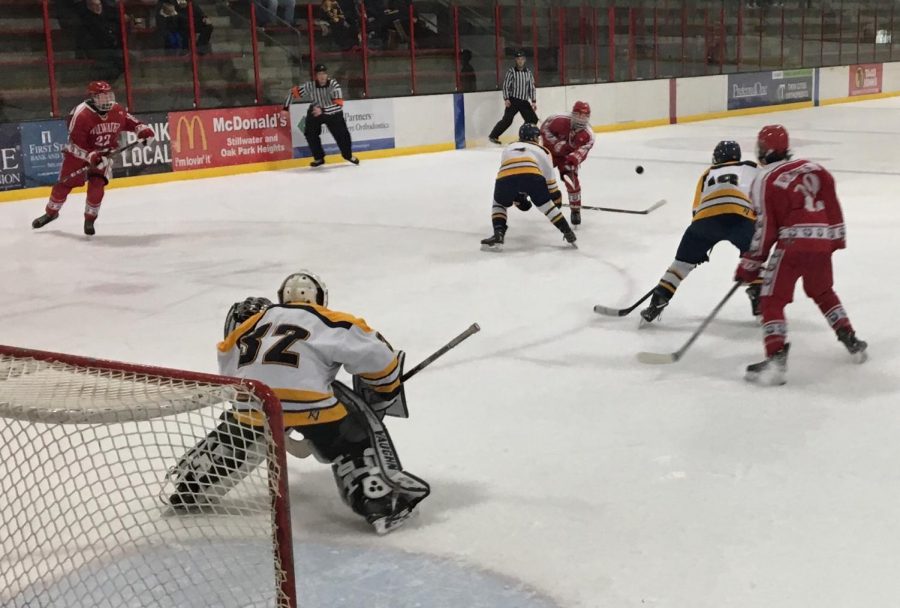 Grab your sticks and lace up your skates. This year marks the 75th anniversary of the Minnesota State Boys Hockey Tournament. Games are played from March 6-9 at the Xcel Energy Center in downtown St. Paul.
Based on tournament attendance, hockey is the most popular sport in the state. There are 256 teams which are separated into two classes, AA and A, which are then divided into eight sections per class. The tournament draws crowds of over 100,000 people per year, which makes it the largest state tournament in the country.
Stillwater has made two state tournament appearances in the history of the program. Both have been in recent years, appearing in 2014 and 2016. In 2016, the upperclassmen-heavy team gained a lot of attention after pulling off an upset against Hill Murray in the section finals which sent them to State.
Assistant Coach Pete Hamilton recalled, "Anytime you can go through a section I mean, Hill Murray, White Bear, and us, but anytime you can win three games, including one or two of those guys, is pretty special."
Back when Hamilton used to play for Stillwater, the tournament was an even bigger deal than it is today. Instead of having two brackets, back then there was only one, which made it more competitive. Over the years, a lot of different teams have been successful in the tournament.
Hamilton explained, "Cloquet was big, Grand Rapids was big, so those are your northern teams. Roseau was a big, big powerhouse that would come down. Moorhead, they've consistently been pretty good. They're kind of the Northwestern team that's come down."
There is no shortage of talented hockey players in Minnesota. The tournament has seen some of the best players in the country showcase their skills in front of thousands. There have been more than 50 players who have gone on to play professionally or internationally. Some notable players include Herb Brooks, Phil Housley, TJ Oshie and Alex Stalock.
In 2017, Stillwater graduate Noah Cates was drafted in the fifth round(#137 overall) to the Philadelphia Flyers. Currently, he is playing division one hockey at the University of Minnesota Duluth with his brother, Jackson Cates.
Senior defenseman Logan Huber said, "Noah Cates from Stillwater is definitely one of my favorite guys. He's awesome, a cool guy to talk to and he works his butt off and obviously it's paid off and he's probably going to be playing in the NHL here soon. Also, Casey Mittelstadt. That guy, he is amazing."
The tournament is a special celebration of the sport and the whole state rallies around it. Every community comes together to support their team and the players during this time. For many people, the tournament is incredibly special and a life long tradition.
When asked what the tournament means to him, senior forward Adam Eisele said, "It's everything. It's kind of like the staple of high school hockey in Minnesota."
Through 75 years, the tournament continues to attract faithful fans and students alike, all in support of their teams and the sport. Even though it may be snowy and cold outside, nothing can get in the way of this great celebration. We are the state of hockey after all.
About the Contributor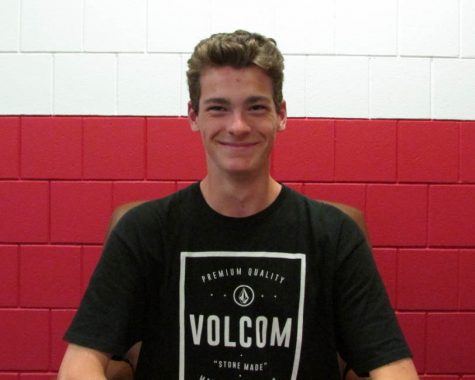 Jameson Stahl, Editor-in-Chief
Jameson Stahl is an Online Editor-in-Chief for the Pony Express newspaper. Outside of school he plays lacrosse for the high school and for the Minnesota...