Youth for Sustainable Solutions push for recycling, solar power and political action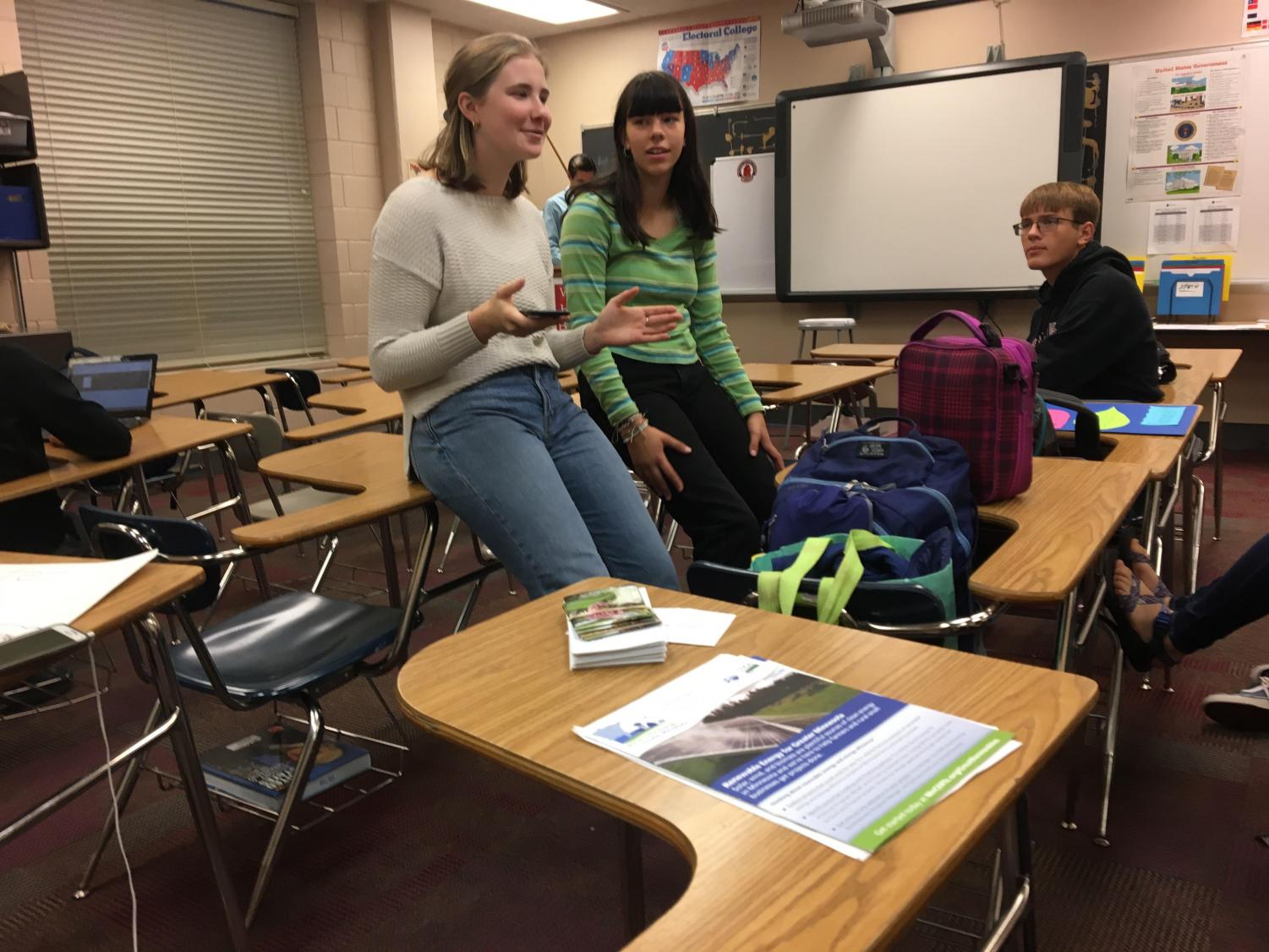 Service projects, environmental lobbying, and even working with organizations at the state capital are expected activities of environmental activists, yet they also cater to a younger demographic: high schoolers.
Environmental club, also known as Youth for Sustainable Solutions, is an after school club where students of all grades meet to discuss environmental issues within the community and plan projects to improve the school's awareness and carbon footprint.
Youth for Sustainable Solutions (YFSS) is a nonpartisan student-run club. Aside from having a staff advisor to host them, members of the club coordinate discussions and projects independently.
"I really enjoy the student-run aspect of it because when it's run by advisors, I feel like it's more in their interest, but with a student-led club, it's more in their interest,'" sophomore Emma Bourne said.
The club gives students with a common passion an opportunity to collaborate. Each member has their own individual passion for the environment and a strong desire to act on issues that matter to them.
"Whenever I'm in the environment, I just feel like I can really be myself, I don't have any pressure, and I just kind of feel at home there," Bourne added.
Typically, in a meeting, members will share ideas and discuss projects to help save the Earth locally. Students talk about goals they have for the club, as well as what needs to take place in the future.
A usual weekly meeting includes members "collaborating on trying to discover some ideas for projects we'd like to do,  discussing what we could do better in the future, different activities we'd like to branch out into, and we often bring food to encourage more participation," senior Levi Gregg said.
The club collaborates with other organizations to work on projects. For example, they work with a group called YEA! MN, a statewide network of high school environmental activists, as well as PSEO students enrolled in environmental studies. They are also currently trying to work on projects such as litter cleanups and even proposing the idea of solar power use to the school district.
When people involved with Minnesota environmental policy suggested promoting solar power in the school district, YFSS "really really [wants] to do that, but it's kind of a big thing to shoot for, so our thing this year is maybe starting that process and talking to companies that do solar and talking to the board," sophomore Bijou Acers explained.
In the past, the club has met with science teacher Ben Straka and worked in the Environmental Learning Center (ELC), and they plan to do so in the course of this school year, also. The club plans to do some cleanups and even to potentially make a sculpture out of the litter to showcase students' wastefulness. Other projects in the ELC currently include trail restoration and making paths more accessible to people with handicaps.
"
Every single class that is taught in the high school could spend some time in the ELC and have a connection to whatever their curriculum is."
— Ben Straka
"Every single class that is taught in the high school could spend some time in the ELC and have a connection to whatever their curriculum is," Straka said.
YFSS strives to address not only global environmental affairs, but local issues as well. The club is currently looking into the school's management of recycling and the use of plastic silverware in the cafeteria.
In former years, YFSS has conducted studies and concluded that in Stillwater, recycling is often thrown in the trash, which may or may not have changed, but the club hopes to gain more insight on the current state of this matter. Members also want to see the school replace plastic silverware with reusable silverware, Bourne explained.
The club recognizes that there are many misconceptions high school students have about the environment. Members encourage their peers to look into environmental issues and take action.
One of the most common myths about environmental action is "that individual action doesn't have have any real impact, and environment is just such a huge issue, what one person does can't fix it, or anything along those lines," Gregg added.
An important goal for members of the club is to get their high school peers involved and interested in environmental affairs. They recognize that many teens might be aware of problems regarding the environment, but neglect to take action.
High school students should take action "because nobody else will! It's kind of scary when you're thinking about all these things like carbon emissions, mass extinctions, that's really scary. It's cool to be with people who also care about it," Acers added.
YFSS is a relatively small school club with big plans to help the environment both locally and globally. "We're going to inherit the Earth!" Acers said.
About the Contributor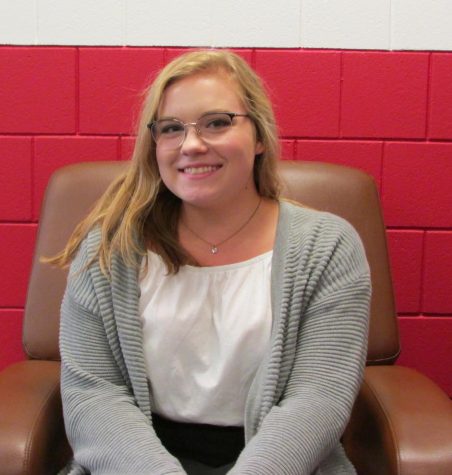 Elsa Persson, Online Editor
Hi! My name is Elsa Persson. I am a junior and an Online Editor for the Pony Express. I am involved with theatre, orchestra, and choir. I love performing...