Young Life reaches out to connect students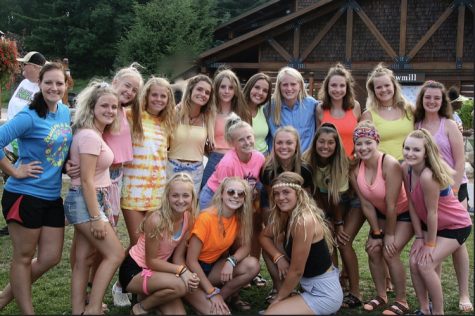 After a long tired day full of ups and downs, junior Madi Kulzer is finally able to be with a group that is accepting of everyone. Smiling as she walks in, she feels free to be herself. Kulzer feels like this is a nice escape from her busy, tiring life. As the night goes on, Kulzer gets more and more excited because she realizes that she is a part of an amazing group that she sees as her second family.
Young Life is an organization that helps turn teenagers into responsible young adults. It is not only motivated by Christian faith, but also by building relationships. It meets every Monday at 7 p.m. in the Young Life building.
"It's just a fun time to just get together with people who kind of have similar beliefs and passions as you and just have a good time," junior Julia Klancher said.
Young Life offers experiences to teenagers that helps them know that they matter and that they don't need to hide their beliefs. It gives teenagers an opportunity to be a part of something that they deeply care about.
"I think that if students have something that they are passionate about and plugged in outside of school, I think that it helps them feel like they belong somewhere and therefore their confidence is a little higher," English teacher Chelsea Dodds said.
"
I think it's important for teenagers to know that they matter and that people care about them."
— Chelsea Dodds
One of these experiences is the trip that Young Life takes in the summer called Castaway. This year they traveled to Michigan.
"You get to see more who people truly are, not the mask they hide behind," Kulzer said.
Young Life is led by a group of adults, one of them being Dodds, that had concerns about teenagers and wanted to help them any way that they can. They wished to connect more with the younger generation.
"I think it's important for teenagers to know that they matter and that people care about them," Dodds said.
Driven by faith, Young Life works to contribute to the boost of confidence in high school students. They also work with local churches and other service opportunities to provide a positive atmosphere for teenagers.
Kulzer said that Young Life had helped her be more open about her faith and more confident about spreading it. "I've always seen myself as kind of outgoing, but at the same time Young Life has made me more humble," Kulzer added.
According to the Young Life website, helping teenagers turn into mature adults helps the values of a community.
"I recommend Young Life to everybody. Everybody is super welcoming. We're always looking for people to join," Klancher said.
About the Contributor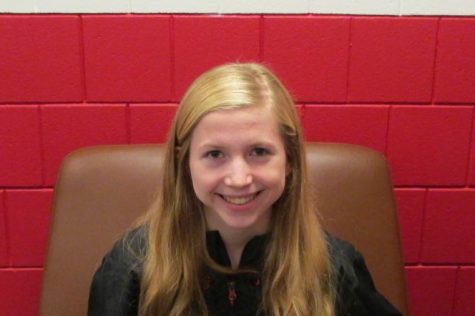 Emma Sneden, Business Editor
My name is Emma Sneden, I am a junior this year and I am a Business Editor for the Pony Express. I am a part of the swim and dive team, the synchronized...