Youth social enterprise camp sparks students' interests
Hang on for a minute...we're trying to find some more stories you might like.
For incoming juniors and seniors interested in starting their own business, Sparks! Social Enterprise Camp, created by the Stillwater Area Foundation, will help them to formulate ideas on how to make a living while making a difference.
The camp will take place during the week of June 19-23, directed by Mike Vergin, a social studies teacher from Mounds Park Academy. Students interested in business and entering grades 11 and 12 in the 2017-18 school year, within school District 834, are encouraged to apply by May 19. Twenty applicants will be chosen to attend.
"While anyone can start a social enterprise, we are targeting rising juniors and seniors this first year. The idea is that they are on the verge of starting their 'adult lives' and beginning to think about what they want to do and who they want to be. For many students, a camp like this may give them a chance to match their own passions and interests with their future career plans. I know from experience that high school students can be amazingly creative, and this camp will hopefully show students how that creativity can be put to good use helping others," Vergin said.
"
I think it is possible to get young people to look at and think about their world, as well as their potential to change it for the better, in different ways,"
— Mike Vergin
A social enterprise is a business that provides help to social, economic and environmental problems such as healthcare, unemployment or saving the environment. The enterprise uses a portion of the money it makes from selling merchandise to give back to the community or to assist people in need.
Examples of social enterprises today are TOMS® shoes, which originally supplied shoes for impoverished children but now supports a multitude of different issues around the world such as water and maternal health, Newman's Own, a food company that donates to the private, non-profit Newman's Own Foundation, and Love Your Melon, a Twin Cities company that donates 50 percent of its profits from its knit-hats to non-profit organizations that help fight pediatric cancers.
"Social enterprise is a business that has two goals: providing income to the people who operate the business, and providing a benefit to society.  The business can be run as a for-profit or as a non-profit.  Examples of social enterprises include such things as supporting low-income people facing hardships by providing them with low cost home services, helping kids with serious illness and their families by selling fun products relating to the disease and donating the profits to them, and providing environmentally friendly lawn care services," Tom Triplett, a creator of the camp and a Stillwater Area Foundation board member, said.
The camp will host guest speakers, have students view current social enterprises around Stillwater, have group discussions with their peers and help students find their full potential in making an impact on others and the world in their future.
"I think it is possible to get young people to look at and think about their world, as well as their potential to change it for the better, in different ways," Vergin said.

About the Writer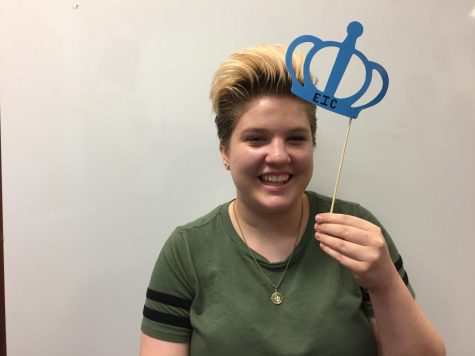 Ellie Faeth, Editor in Chief
Ellie Faeth is a senior and a Print Editor-in-Chief of the Pony Express Newspaper. She enjoys writing, watching​ movies and singing in Belle Chanter choir, which she is the president of.