T.R.U.S.T. Club creates safe community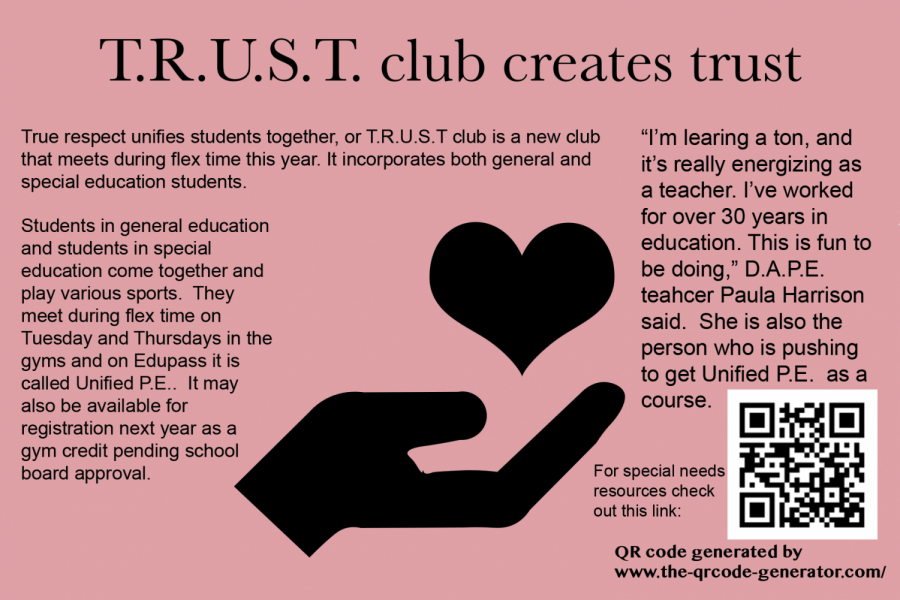 "I grow everyday from what my special needs students give me. They bring me joy, make me laugh, even bring tears to my eyes," gym teacher Paula Harrison said when talking about her special education students. 
This class is for students who are interested in helping and improving the lives of special needs kids, but also want to become a leader. While this club helps pique the interest of some students, this club also helps improve social, physical and mental abilities of special needs students.
In unified gym class, special education students and regular education students come together to play games and workout together, and is planned to be offered in the coming years. This gym class is currently a club during flex time and is in the process of becoming a class.
"I think it's a good idea because it'll help improve some of their skills and help them make more friends," paraprofessional Margaret Murphy said when asked about the club and the future plans of a class. Murphy is looking forward to see how this class impacts the students and help them develop new skills.
"
If you really like doing physical activities or working with other people or want to be a leader in some type of way, this is a really good opportunity to get involved."
— Kalley Lewis
According to research by University of Rochester Medical Center, special needs kids benefit greatly from exercise. They have increased fitness, better emotional and psychological health, improved social skills and more self-esteem.
Not only does this club seem to benefit the special education students, it impacts teachers, paraprofessionals and other students greatly.
"It's a really rewarding thing to do to be able to see how you're helping all of these kids," senior Kalley Lewis said.
Lewis regularly attends the club during flex time every week. She is looking to minor in special education and says this club gives her an opportunity to explore this interest.
The club meets on Tuesdays and Thursdays during flex time. Regular education students take one of the flex days to plan an activity to do with kids. The next available flex day is the day the students collaborate and do that activity. Harrison says she plans to run the class the same way.
"The club is a way to prepare and see what will work for next year," Harrison said. She uses this club as a testing ground for the unified gym class.
The gym class was pitched to the school board and is in the final stages of becoming a class for both general and special education students to get their credit next year.
About the Contributor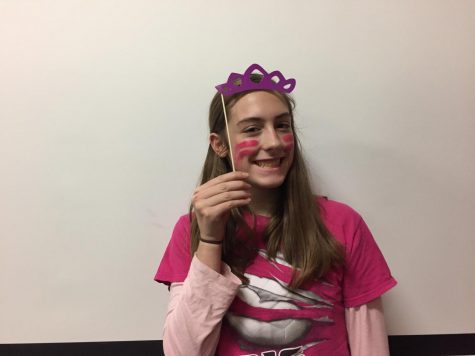 Morgan Grim, Photo Editor
Morgan Grim is in 11th grade and a Photo Editor for the Pony Express. She writes for the people and focus department. Grim participates and track, volleyball,...