Young girls hockey team ready for season
Another season for Stillwater girls hockey is just around the corner. The first game for the Ponies was held on Thursday Nov. 16 against Tartan at home. The season ended last year with a regular season record of 9-16-1, and a heartbreaking loss to Forest Lake in the first round of playoffs.
This season is a different story however, the previous coach of the team Tony Scheid resigned after coaching Stillwater for 14 seasons, leading the team to 2 state titles, and finishing with an overall record of 260-112-21. After being an assistant coach of the team for 13 seasons, Lee Gillespie took over the position of head coach.
"I really like him as a head coach and I really like what he brings to the team," sophomore Haley Eder-Zdechlik said when asked about the new coach.
Gillespie is the newest and quite possibly the most important addition to such a young team with so much potential. 
"
I really like him as a head coach and I really like what he brings to the team."
— Haley Eder-Zdechlik
Lee Gillespie said, "There's going to be a lot more opportunities for everyone, especially for the younger players."
This season will also feel the impact of losing 15 players from last year, some due to graduation and others because of choice. This means that many younger players will have to step in and take a leadership role.
The loss of this many players may not be as bad as it sounds, it will allow for many of the younger players to gain some great experience by playing at a higher level, and provide the team with some new strengths. The team will need every one of the younger players to step up and perform at their maximum potential in order to have success in one of the hardest conferences in all of Minnesota. Although this is a young team, they have all the tools necessary to be successful for many years to come.
Junior Hannah Affolter said, "A big game for us is going to be the Hill-Murray game, that's one that everyone really wants to win."
Hill-Murray ended the regular season last year with an outstanding record of 20-4-1, and took third place in the state tournament. The team was scheduled to play Hill-Murray in their second game on Nov. 18.
Head Coach Lee Gillespie said, "The future is really bright for this team, it may take some time but we'll get there." 
About the Writer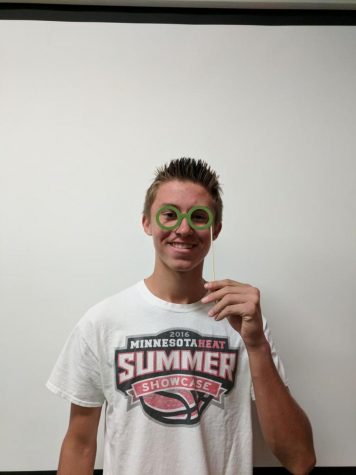 Ben Recksiedler, Distribution Reporter
Ben Recksiedler is a Distribution Reporter and his writing department is sports. Ben Recksiedler enjoys fishing, running, and golfing. Ben Recksiedler...