Graduation, right around the corner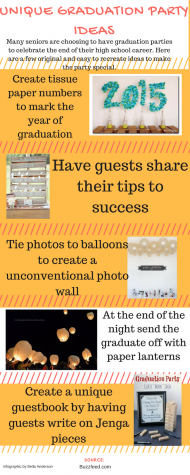 This school year is coming to an end, the seniors will graduate after spending three years at Stillwater Area High School. They will move on with their lives either to a career or college. Yet the time they spent at SAHS was paramount to the development of skills and resources to help the seniors get to where they are today.
Most seniors choose to have a party after their graduation to celebrate the end of their college career. They invite friends and family to celebrate with them. Many parties have food and desserts for everyone to enjoy and also tend to have pictures of the graduate throughout the years.
Senior Maddie Huntley said, "I am taking a gap year and going to school there to experience and to travel and I am taking a trip to the Amazon." Many people chose to do unconventional and different things after high school. Gap years are becoming increasingly popular. Students are choosing to travel and work for a year before going to college or jumping into a career.
The years they spent at SAHS has helped people prepare for the real world where they are forced to think on their own. The rigorous classes, late nights studying and long tests have all led up to graduation. Yet there are many things that need to be done in preparation for graduation.
"The teachers always have college preparations on their minds, like especially in advanced placement classes during senior year." said senior Arleigh Kraker.
Seniors are about to have their first true taste of freedom this summer. Many people have exciting plans to travel, work or even just relax and enjoy their entrance to the real world.
Senior Will Lunn said, "I am planning on going to work and making money." A majority of students will use summer to prepare financially for college by working.
Graduation parties vary in size from 100 people to 10 it just depends on what the person wants. They typically last for a few hours and have many people stop by for a bit.
"I am currently sending out invitations to my family and graduation wise I have to make sure all of my credits are in order and pay all of the fees.", said Kraker. At Stillwater there is a requirement for certain classes and a number of credits that each student must have to graduate.
They also vary by venue many people choose to have them at their homes and some choose to have them at fancier event centers or park pavilions. No matter where the party is they will spend time celebrating the graduate and their accomplishments to get where they are today.
"I am having my grad party at my house and I am going to invite friends and family." said Lunn.
Stillwater is one of many communities that is constantly doing activities and things to help prepare students for the future. There are many different resources that may be accessed by the students. From the college and career center to introduction to business class help students be prepared for their future.
Kraker said, "[At Stillwater] You are pretty much on the track to college they provide resources for you that are really helpful."
"
What lies behind us, and what lies before us are small matters compared to what lies within us."
— Ralph Waldo Emerson
What it all really comes down to is celebrating the graduate and welcoming them into a newfound adulthood. Even if the time spent at SAHS is coming to an end hopefully everyone will have learned valuable information that will help them later on in life no matter where they are or what they choose to do.
"What lies behind us, and what lies before us are small matters compared to what lies within us." – Ralph Waldo Emerson
About the Contributor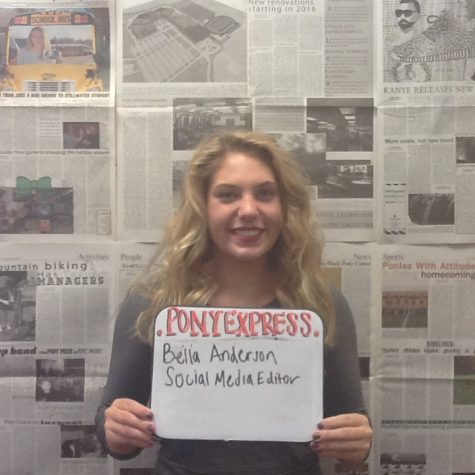 Bella Anderson, Social Media Editor
Bella Anderson is a junior as Stillwater Area High School. She is a frequent traveler, crossfit enthusiast, and enjoys spending time with her friends....