Erler maintains a positive attitude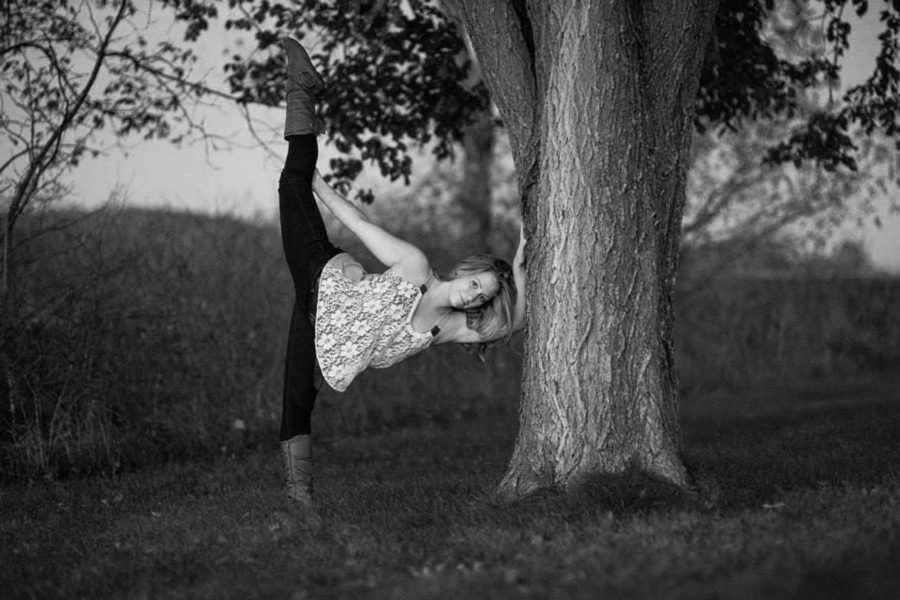 Megan Warlborow
December 8, 2013
Dance is not just a hobby for senior Bree Erler. It is a way of life. Erler sleeps, breathes and lives dance. Erler participates on the dance team, and dedicates almost all of her spare time to nothing else than dance.
Erler is the captain of the dance team, and has been on the team for three years. Although she is captain, she is unable to obtain a varsity letter award due to a lack of participants. The dance team is unable to partake in varsity events because there are not enough people on the team. The dance team is therefore forced to compete at the junior varsity level.
"It makes me sad, but not because we can't letter. It is the fact that the chevals has gotten so small and keeps dwindling down as the years go by. I started out with 40 girls on the team my sophomore year, and now for competition season my senior year we only have six girls," Erler expressed.
One would think that the captain, regardless of any sort of restriction, should receive a letter award simply for being captain. Despite the inability to obtain a varsity letter on the dance team, Erler continues to express passion for dancing.
"What's most exciting about being captain this year is the girls I have had the chance to work with. They all bring something original to the team. They made it a special year for me since its my senior year and I didn't get to dance last year because I broke my ankle right before our first performance. All the girls are so hard working, and are truly talented. I couldn't have asked for a better team," said Erler.
Erler plans to become a radiation therapist and work with cancer patients at Children's hospital. She is currently getting a nursing assistants degree from Century college. Although her future plans are to become a nurse, Erler will always have passion for dancing.
"I dance because I have always loved to. It is just a place I can be myself, and the rush of performing is the best feeling in the world. I am typically pretty shy and quiet when it comes to talking, so dance is a place where I shine. It is more of a way to just express myself," Erler said.
Dance, namely the Chevals dance team, is a dynamic, challenging and fun sport. Erler is no exception from excellence when it comes to dance. She definitely deserves a letter award, whether or not she actually can Regardless, Erler will continue to dance her heart out, and constantly impress audience members while they watch her groove across the dance floor.