Speech team kicks off their season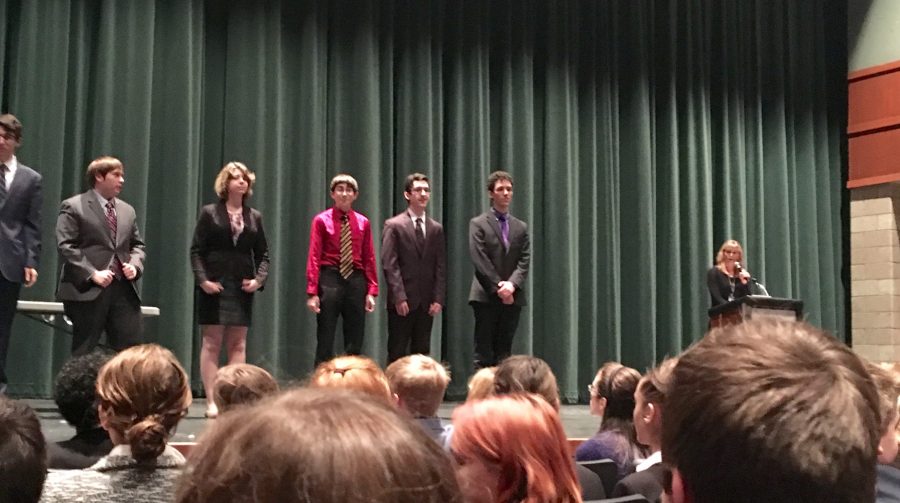 Every school has a variety of different and unique clubs and activities that students can choose to participate in.  But not many clubs, if any, allows for someone to speak their mind on what they believe. SAHS offers just that, a speech team, that allows students to express their thoughts and opinions on what they believe.
The speech team is very successful.  The team offers many types categories of speech such as creative expression, discussion, duo interpretation and many more.  The team has won and been to many tournaments and is recognized nationally.
The Speech Team officially restarted in 2011 and in 2012-2013, the team had one section contestant champion and one state contestant in the season.
"We have had only one tournament. We had our first meeting as a group back in December," Corey Quick, one of the speech leaders said, "We had early success in the first tournament and we took 15 people to it and we had about half of our people make it into the final rounds and one person took a first place."
As the team begins to start up again and is getting into the swing of things, there are going to be many highs and lows resulting from the upcoming season that awaits them.
"The tournament we just went to had some pretty good schools and the competition was good and I think that the competition will get stronger as the year goes on. It was a good warm up tournament," Quick said.
Every meet the team goes to, there is at least one team that will make the speech team struggle and will have to give it their best effort.  According to Quick there is not just one dominant team over all the others, they are all good in their own way.
"I think there are a lot of strong teams out there. Teams change every year. Roseville is a very strong school," Quick said. "Stillwater has been up and down. The program kind of got small for some time and I think it's been growing again and is getting stronger."
Each team has overall goals that consist of personal goals or goals that the team as a whole wants to achieve.  But what most teams have in common is the goal of doing their absolute best and giving their best efforts all the time.
"We want to help people get better at speaking and hopefully get them into a place where they feel comfortable speaking in public," junior Greta McClellan, one of the speech team captains said. "It would be awesome to get more people into state than we did last year," she added.
"
We want to help people get better at speaking and hopefully get them into a place where they feel comfortable speaking in public."
— Greta McClellan
In order for teams to be successful and achieve the goals they want to achieve, teams need to have a positive atmosphere or else the team is not going to go anywhere. The Speech Team is very good at those things. They encourage each other to do the best they can, and more importantly, they make everyone feel like they mean something to the team.
"A friendly and welcoming environment is crucial to having our members feel important," said junior Governess Simpson, speech team captain. "Before every meeting we go into the English flex room and goof around and during the meeting we do bonding exercises and activities that involves the participation of everyone."
In the prior years the team had the opportunity to go to state and participate against many challenging opponents.  This year, the team hopes to not only go to state again but to have more people make it to state.
"Our members this year have already shown they possess immense talent, so I would not be surprised if we have many more members go to state," Simpson said.
Going to state at times can seem easy and sometimes effortless if someone is brand new on the team and is not realizing how good their teammates are.  While having experienced teammates that do exceptionally well when needed the most, those experienced teammates are usually seniors.  That means that they are not going to be the same team the following year and the people below them have to step up and take their place to be the next great teammates.
"We lost a lot of talented seniors last year, so our team is very young and inexperienced. We are, however, gathering speed and experience quickly," Speech Team coach Laura Hammond said.
About the Contributor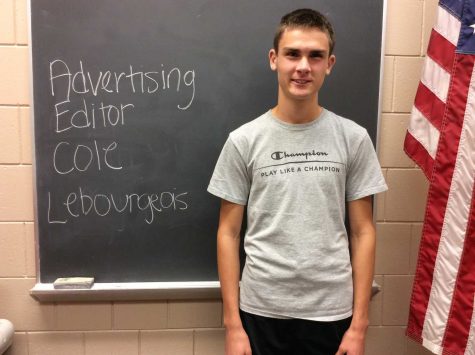 Cole Lebourgeois, Advertising Editor
Cole Lebourgeois is an Advertising Editor for the Pony Express Newspaper.  He runs cross country in the fall and track and field in the spring for Stillwater...