ACT prep classes beneficial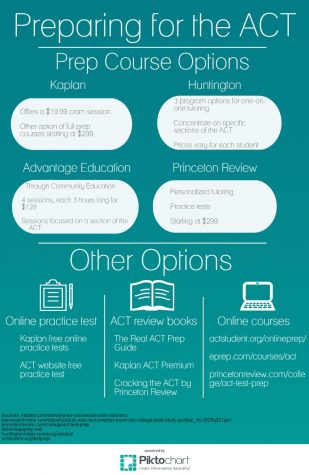 Crucial to college acceptance is the score from a college entrance exam. The ACT or SAT are the two options for students, with the ACT having some 1.6 million students take it each year. Both tests are aimed at determining college readiness.
The importance of their results is known by students as they work tirelessly to study for these exams. To prepare for the ACT students turn to the vast selection of books, studies guides, apps, online courses, practice tests and prep courses. The important part is figuring out what is worth the money and what will help each individual student reach their highest potential.
Taking the ACT more than once is highly common for improving scores. Most students take the ACT 2 or 3 times according to Liz Nelson, a Black Pony Center Counselor and member of the ACT board. In the year 2015, all juniors took the ACT to create a baseline of their scores to see improvement.
Nelson recommends taking a baseline ACT because, "You can see where your weaknesses lie and really focus in on those areas." Improvement is why students take the test multiple times. They want the best score they can get for college applications.
The ACT is not meant to test knowledge above and beyond high school learning. Everything on the ACT is taught to students in class. The reason why the majority of prep courses don't focus on the content is because students should already know the material.
Nelson said, "The number one best prep for the ACT is take your courses seriously and to challenge yourself in your coursework throughout school." Putting effort into high school will help get the best possible score for each student.
Since the content on the test is already covered in school, ACT prep courses need to go beyond that and focus strongly test taking strategies.
Senior Andy Bjerk said that from his ACT prep course he, "learned the strategies and little tricks on how to take the test as efficiently as possible."
Being able to set aside time to study for the test is generally what gives students trouble. Having sports, homework and or a job can make it impossible to take time preparing for a test that is weeks or months away.
Nelson said students tell her the most beneficial part of taking a prep course, "they have that time built in [to their schedule] because they're in the class."
There are a wide variety of options for prep courses including ones from Kaplan, Huntington Learning Center, Princeton Review and Advantage Education.
"
The number one best prep for the ACT is take your courses seriously and to challenge yourself in your coursework throughout school."
— Liz Nelson
Advantage Education is offered through community Education. Junior Stephanie Doe, who is enrolled in the course, explained what the course is all about, "Each session is focused on one part of the test, so they have an English one, a science one, and a reading and math. Then we take a practice test, after that we get tips and suggestions and then take another test to try and improve."
Getting in the mindset of the test can be very helpful as well and a prep course is not necessarily needed for this, you can find many free practice tests online including those offered on the ACT website.
Being able to decide what will help prepare each individual student is up to them, and prep courses might be unnecessary to some. Other options include using online resources, ACT practice books ( can be checked out at the college career center) and one on one tutoring.
As far as recommending prep courses Bjerk said, "It depends on the person, I felt more prepared, but I've heard people say similar programs didn't help them at all."
About the Contributor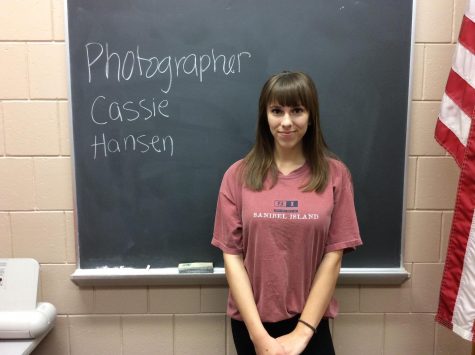 Cassie Hansen, Photographer
Cassie is a junior at Stillwater High School. She is the Sports Photographer for the Pony Express. She loves painting and other arts. She is in Amnesty...