Christina and Genna Bartingale: friends for life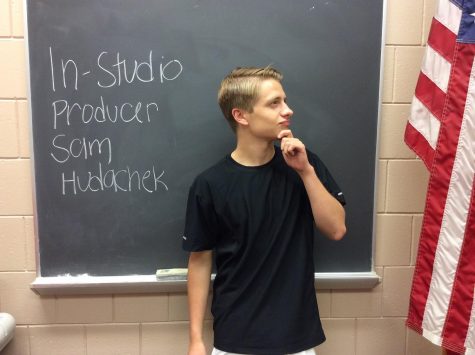 More stories from Sam Hudachek
Friendships are a special bond that form between people when they have support and a mutual trust for each other. Seniors Christina and Genna Bartingale have had this bond with each other for a longer time than many others their age. They have been friends since the day they were born, because they are twins.
Christina and Genna were born on May 6, 1997. They have lived in the same household and have gone to Stillwater schools their entire lives.
Senior Olivia Braun has been friends with the Bartingales for many years.
"In seventh grade, Christina and I had orchestra together," said Braun. "We became really good friends right away. It wasn't until I went over to Christina's house the first time that I met Genna."
Senior Linder Wendt has been dating Genna for three years.
"I met them at the junior high by having some classes with them and I started dating Genna when we went to the ninth grade formal together," said Wendt.
Being they are twins, they have many things in common with each other.
"We have the same mannerisms, we talk the same and we have the same sense of humor," said Christina.
"They have a lot of the same gestures, like they both talk with their hands a lot," said Braun. "They say things the same too, like they'll have different catchy phrases."
"They look somewhat similar, they both do sports, and they're both involved in music," said Wendt.
Over the years, however, many things they used to have in common have changed.
"When we were younger, we would play a lot of the same sports," said Christina. "But then, as we got older, I took up soccer full time and Genna played tennis."
"You have those siblings that are always together and then siblings who don't want anything to do with each other," said Braun. "I think more so since they're twins, they like to be around each other, but they don't have a ton of mutual friends."
They also have a lot of differences that balance each other out.
"
We have the same mannerisms, we talk the same and we have the same sense of humor"
— Christina Bartingale
"Christina is more extroverted and I'm more introverted," said Genna.
"They dress really different," said Braun. "And I think they just have a different taste in general for like music and sports, and just personal interest in general. Also, they're not together as much as you would think."
Even though they have been friends, their relationship has not grown that much.
"I wouldn't say we've really gotten any closer because we've always been close to each other," said Genna.
"I haven't really seen much of a change," said Wendt. "That's probably a good thing because it isn't decaying."
Most importantly, they get along with each other.
"I've never seen them fight too aggressively," said Wendt. "There are disputes every once in while, but never anything serious."
Being twins has had a big impact on the Bartingale's lives. It has created for them a friendship that many will not experience in their lifetimes.
"I think I can appreciate her a bit more now," said Christina. "Not that I didn't appreciate her before, I'm just more aware of it."
About the Writer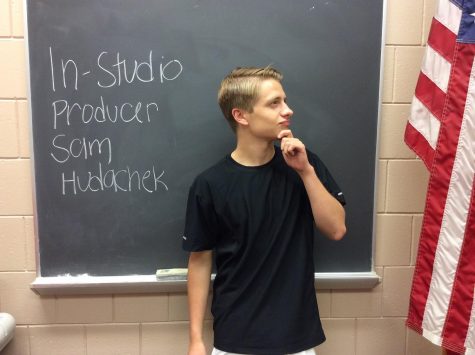 Sam Hudachek, In-Studio Producer
Sam is a busy person. He referees soccer anytime of the year, except in the winter, which he swims for the high school. He is also an Eagle Scout, which...