Tourists can shop till they drop in downtown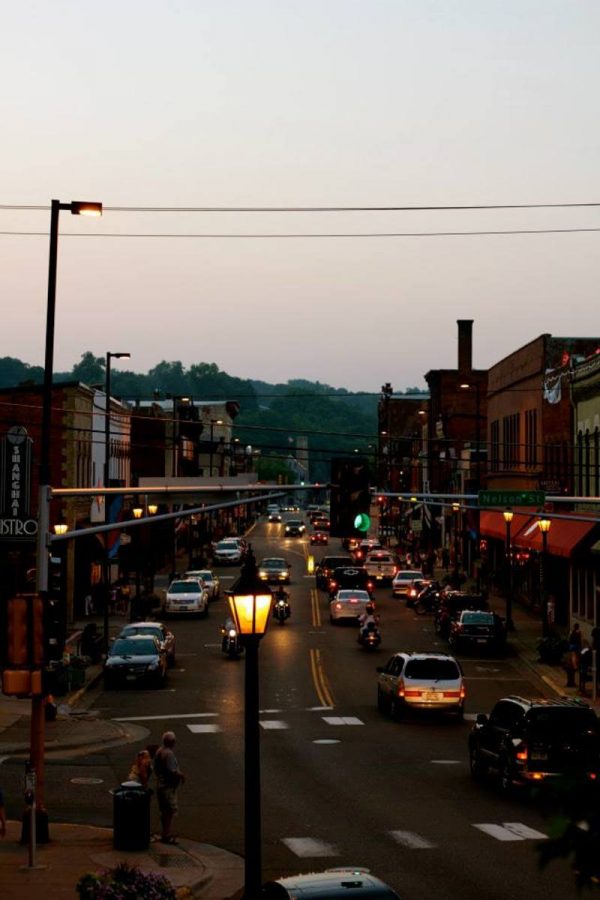 Historic downtown Stillwater has tourists all year round. Stillwater has many sightseeing  and shopping opportunities for visitors.
In the downtown area you can see things such as the boom site, trolley rides, Andiamo boat cruises, cave tours and more. One thing everyone likes to do that Stillwater offers is shopping. The downtown area mostly consists of small boutiques like Art N Soul, Collaborations, Our Shop, The T-Shirt Factory and more.
Our shop is located in the heart of the downtown area and the main products that are sold there are wedding apparel, but it has been very popular the last few months as they have been selling prom dresses. Many girls young and old love to window shop at this store when on a stroll downtown because of the magnificent dresses in the windows.
All the shops downtown have different styles that are sold there. Most of them consist of casual clothing, besides the T-shirt Factory.
"The T-Shirt Factory is one of my favorite stores downtown. You can buy almost any clothing item with whatever you want it to say in many different colors. I know a lot of people wear clothes from there and many of them say things about Stillwater which is kind of an advertisement for the store," said junior Kyrstin Myhers.
Collaborations is a store that is hard to notice when a tourist is walking through town. Located upstairs in between Leo's and Cherry Berry Collaborations is a cute small boutique that sells popular jeans such as Miss Mes, and many others.
"Ever since I discovered Collaborations I've loved going to shop there. They don't carry many duplicates of the same things so it is almost as if you're the only person wearing something. They are a little overpriced, but almost all small business boutiques are," explained Myhers.
Art N Soul is another store downtown that is different from them all. This store sells jewelry and beads.
The stores Facebook bio states, "Come check out our basement, home to Stillwater Beads: rocks, fossils, minerals, gemstones, strands and beads from all over the world. We can also help you create your own custom piece of jewelry while you shop or for pick up later in the day."
Downtown Stillwater has a lot to offer when it comes to sightseeing, but what's a tourist without a souvenir? For such a small town, it consists of many activities.