Nila Cooper qualifies for figure skating national championship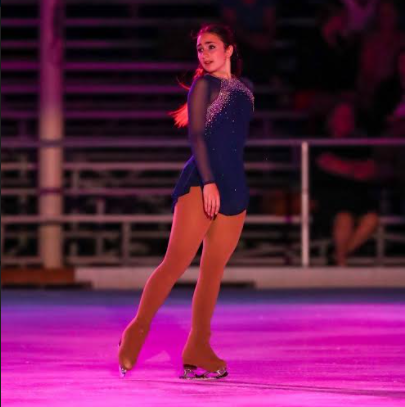 "It's about myself. And it's about I love skating and the artistic sport," Nila Cooper explained.
Senior Nila Cooper is an extremely talented and experienced figure skater, and she dominates over her competition. She recently qualified for this year's National Showcase competition, which is to be held in Florida this August.
Nila began skating when she was just four years old, and grew to love the sport. She practices every day, with competition season starting in Jan. and lasting until the following Fall. Nila trains once a week with the varsity figure skating team, trains with a skating club in Minneapolis called Starlight in addition to her private lessons.
Usually, what comes to mind when picturing figure skating is very trick oriented and similar to Olympic figure skating. Nila is more interested in artistic skating, a type of skating more heavily focused on telling a story through the program, and dancing on the ice.
Nila's skating coach, Erica Evinson, mentioned that Nila had moved towards the artistic side of skating, and that she had "blossomed with that."
Aside from skating, Nila must balance school, a social life, as well as pep band, wind symphony, jazz ensemble and more. With practice every night, it is not easy to maintain this balance, but Nila does so with grace.
"
Getting better isn't what makes me stick with it, but getting to coach other kids, and the feeling I get at the rink is my atmosphere."
— Nila Cooper
Evinson noted that Nila is a great student in the classroom, and achieves high grades.
"She's one of those kids who I don't really have to worry about when she goes out to perform. She does really well under the pressure," Eveison added.
Currently, Nila skates for the American Ice Theatre, but she does plan to continue to skate and attend college. Nila has applied for both Disney on Ice and Holiday on ice, both professional shows where it's not easy to get cast. Nila's teammate; junior Berlin Mossuk is a good friend and teammate of Nila's, who has been positively affected by her presence at the rink,
"She is like a role model to me. She always tells it like it is and gives really good advice," Berlin said.
Senior Nila Cooper has had much success already in her skating career and has no plan to slow down now. Her goal to make it to Nationals again came true, and she anxiously awaits responses from Disney on Ice and Holiday on Ice.
View Comments (2)
About the Contributor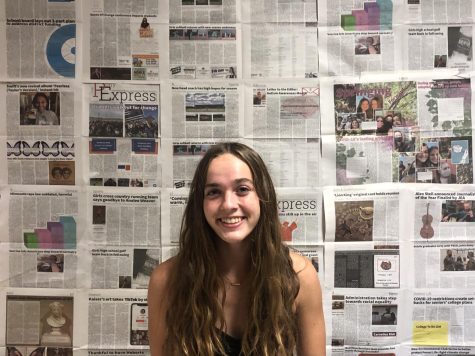 Brooke Elfert, Business Editor and Copy Editor
I am Brooke Elfert, junior and I am a Business Editor and Copy Editor. I participate in cross country, track, alpine, student council and national honors...