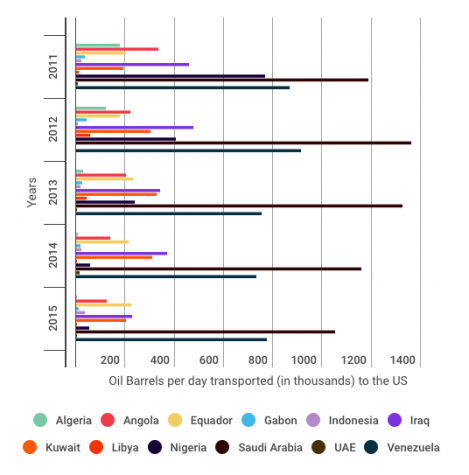 Max Korth, SNO Sports and Social Media Editor
November 12, 2016
Filed under Political Opinion
Saudi Arabia and Venezuela in the last five years have provided the United States with the millions, even billions, of barrels of oil, which accounts for the large economy in the Middle East and Venezuela because of their oil industries. However, this oil is much more expensive to transport overseas...
Alex Eitzman
April 2, 2014
Filed under Political Opinion
While much of the world is focused on turmoil in Ukraine, another country is wrapped up in political and social crisis. The South American nation of Venezuela has had mass protests in Caracas, its largest city and capital, over food shortages and massive economic inflation. The protests come after the...