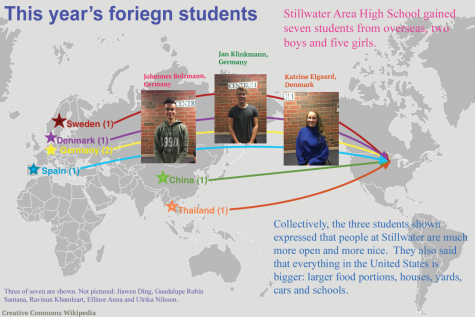 Josh Mathwig, Copy Editor

November 11, 2017
We have several exchange students here in our community. Zaíd, a student from Iraq, is one of them. Exchange students are on the rise in America. The amount of exchange students saw a rise from 304,467 students in 2014 to 313,415 in 2015, which is nearly a 9,000 student increase in just 1 year. Students f...
Holden Schafer, Copy Editor

January 16, 2015
"Iowa was the school that felt most like home for me. The campus was the best out of all of the schools I was considering. The team seemed like a close-knit group, and I really connected with the coaching staff," said senior Bailey Hesse-Withbroe. Hearing these convincing remarks only began to signify...