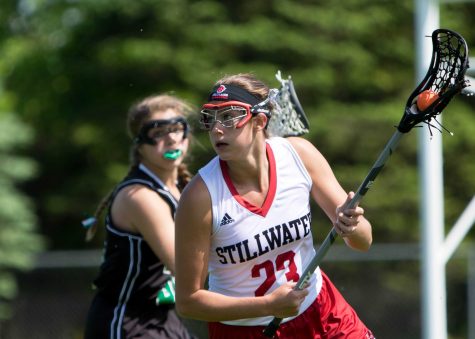 Megan McGuire, Online Editor-in-Chief

January 12, 2016
Senior Sara Stickler keenly remembers a pivotal high school lacrosse game during her junior year. It was the second half of the opening round state tournament game last spring against Prior Lake. The strong defender was running down the field when she planted her foot and heard a loud popping noise. S...
Sara Stickler, Online Editor

December 7, 2014
Click here, ring there, tweet here, comment there. There's a reason the 1.79 billion utilized social networking accounts worldwide. Nearly three-quarters of teens are able to access Internet from any sort of technology in the United States. Due to this, social media is arguably the most important means...