Hannah Drake, Print Editor-In-Chief

May 8, 2017

Filed under News
Next year both freshman and sophomores will be brand new to the high school. This will be the first time SAHS has had two large groups of students entering the school year at the same time. To help smooth their transition to high school life, a program called "Link Crew" is being implemented. This high school transition ...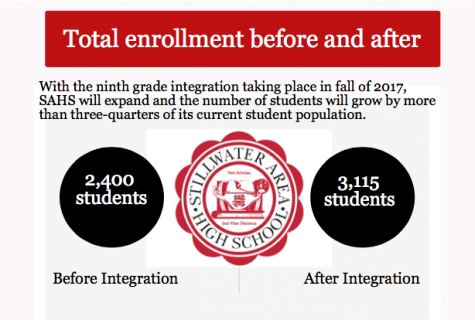 Ebbie Benson, Copy Editor

October 11, 2016

Filed under Focus
Beginning fall of 2017, more than 700 freshmen within the district will attend the high school for the first time. It is a big change from what everyone is used to, and adjustments will need to be made between now and then. In order to ensure that all the freshmen feel settled and comfortable at the ...