Derek Berg, Podcast Reporter

February 2, 2019
Every Wednesday after school they will only be doing one thing: dancing and singing and celebrating Korean culture. They are the K-Pop Club, created five years ago under the guidance of advisor and print room paraprofessional Shannon VerDuin they have been a light spot of culture in a mostly caucasia...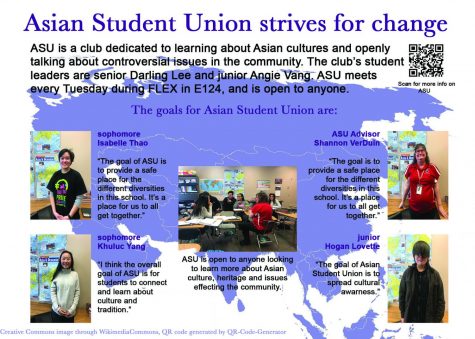 Rose Deziel, Copy Editor

March 4, 2018
In a school lacking diversity, it can be difficult for minorities to feel included.  New this year, the Asian Student Union helps students find peers with common interests. The group meets on Tuesdays during Flex Time in room E124.  Shannon VerDuin, a print room paraprofessional, advises ASU as well a...