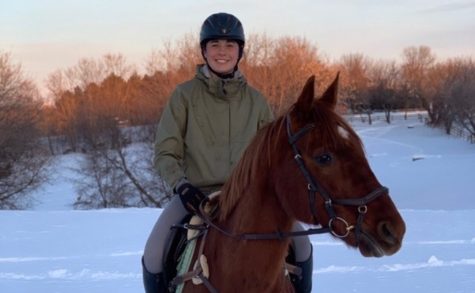 Ben Wrightsman, Video Editor

April 6, 2019
Many of us have grown up with superheroes - Superman, Batman, Wonder Woman and Iron Man. All of these superheroes have both strengths and weaknesses, which are played out in the arenas of their battles. Such is the case with a special superhero horse named Wondergirl. Wondergirl is a 17-year-old horse...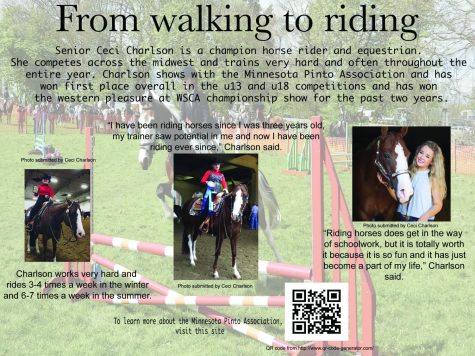 Rosie Braun, Online Editor

March 5, 2018
Ever since she was a toddler, senior Ceci Charlson has had a fascination with horses. When she was three, she began to ride them and instantly fell in love with the sport of equestry. She has continued to grow her love for what she does throughout her many years of experience. Horse riding is a sport of responsibility, c...