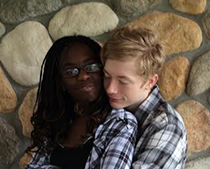 Hannah Crawford, Online Editor-in-Chief

April 9, 2015
"Being in a relationship to me means having a companion.  Not just a boyfriend, but a best friend as well, having someone who's there for you," said senior Madi McKenzie. Relationships can be fun and carefree, but for high school students especially, they can also be the source of stress in the ...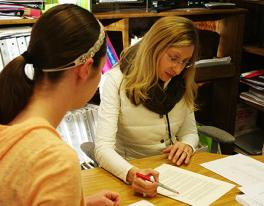 Kyah LaBancz, Online Editor

April 2, 2015
With medium length blonde hair, a petite frame and a fashion forward wardrobe, Language Arts teacher Rachel Steil stands in front of the classroom wearing a welcoming, but firm stance. Steil, always being clear with the expectations she has for her students, goes over the schedule in place for...