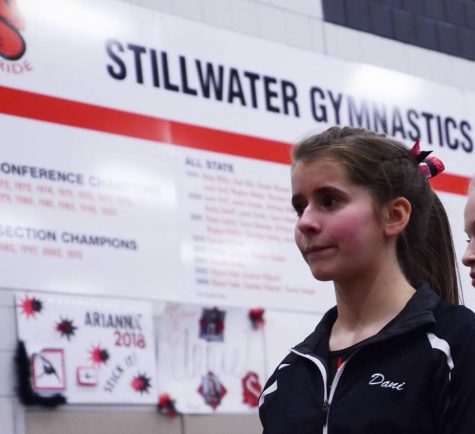 Ryan Berg, SNO Social Media Editor

January 4, 2017
 Gymnastics is one of the most physically demanding sports.  Exercises require strength, endurance, flexibility and agility, and use of muscle groups that include arms, legs, shoulders, chest, back and core. The Stillwater gymnastics team is looking forward to another good season this year.  T...
Dylan Foster, Field Reporter

December 5, 2015
High school is one of the most eye-opening, engaging and interesting times in a teenager's life. It can also be one of the most stressful, emotional and challenging times in one's life. Therefore when a student is able to handle the challenges of high school and life itself it's quite a spectacle. Handling...