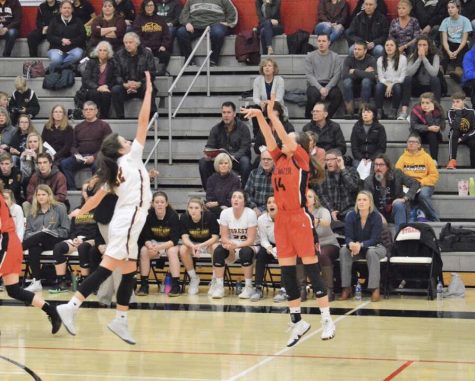 Sierra Hippel, Distribution Reporter

February 22, 2019
The girls varsity basketball team is in the middle of their season. Their season began in November and goes until March. They have been having a great season and have had much success. Head coach this year is Willie Taylor and the captains are senior Sara Scalia, position point guard and jun...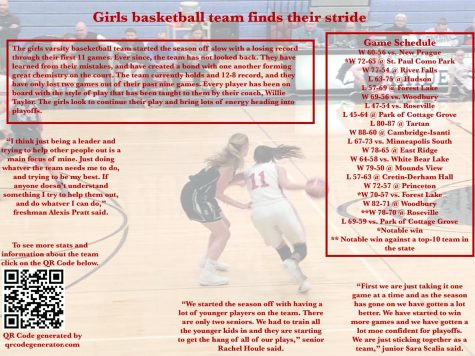 Hunter Hippel, Online Editor-in-Chief

March 1, 2018
As she dribbles the ball up the court, junior Sara Scalia scans the defense.  She's looking at the match ups and the positioning of her teammates.  Then she checks her own. What she does next is unpredictable. Scalia could dump the ball off to her teammate on the wing and cut towards the...