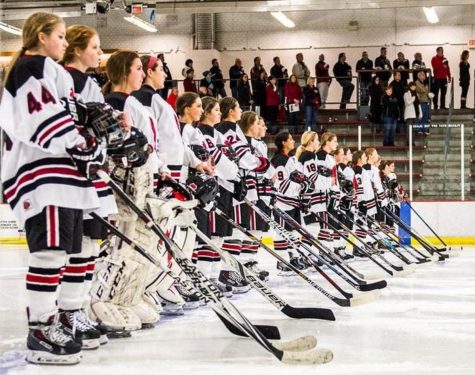 Sara Stickler, Online Editor

February 25, 2015
The whole season comes down to one game. Months and months of off-season training, practices and games, sections unfolds the entire season into a few important games. Now is the time teams need to pull together more than ever. The hockey teams, both boys and girls, are coming to the end o...
Lexie Sherrick, Editor in Chief

February 11, 2015
The crowd full of maroon and gold sits quietly and intensely watching the ice moments before the puck goes into the net. As it slides in the crowd immediately stands, hands fly in the air, screams can be heard from outside the Ridder Arena and are echoing along the walls and through the fans from the...