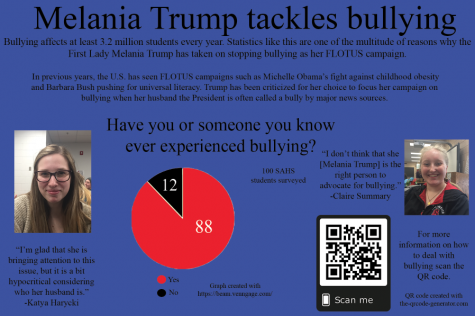 Linnea Phillips, Print Editor-in-Chief

May 20, 2018
Melania Trump has chosen to focus her time with her FLOTUS campaign on the end of bullying. Yet she has been criticized because her husband, Donald Trump, has been frequently called a bully....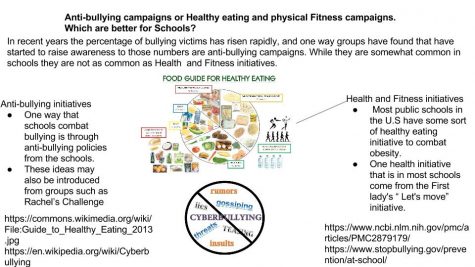 Jared Taylor, Distribution Reporter

November 16, 2016
Healthy eating, physical fitness, mental health specialists and anti-bullying campaigns all have one thing in common: they are all health initiatives. What's special about health initiatives in schools is how they effect the students within the school in which the program is being used. Rachel's Challeng...