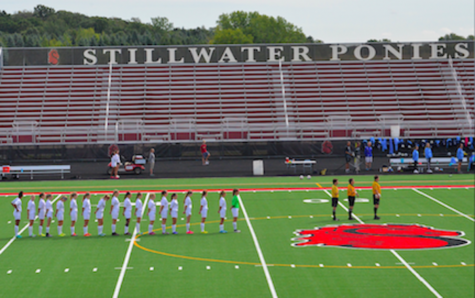 Sam Johnson, Photographer

December 3, 2016
Senior captain Kallie Clements proved to be a great role model for the girls of the Ponies soccer team this season, helping them complete a very successful and nearly undefeated season. Because of her leadership skills, success on the field and hard work during both practice and game, Clements was...
Joey Costa, Advertising Editor

February 25, 2015
In people's minds, all-state in any sport is a huge achievement. This is also true for the music department and all the students. Just like throwing the ball or whacking a puck, playing the strings is not a simple thing. On March 20, junior Teresa Romportl will audition for the all-state orchestra....