Function of Beauty now in Target
As a fun new way to make hair healthy, Target carries a brand called Function of Beauty, a customizable shampoo and conditioner that is made to fit anyone's hair needs. With the shampoo and conditioner ranging from straight to curly hair types, and tons of different types of add-ins such as shine, strengthen and many more. 
Function of Beauty carries more than just hair care, they also have skin and body care. For now, Target only sells shampoo, conditioner and add-ins. This brand came to Target in the middle of Dec., 2020. As this hair company reaches popularity through social media influencers and now Target, people are trying really hard to get their hands on some of these products. In stores the stock is limited and products seem to be going fast.
Although many people have heard of this brand through Target, it originally was an all online company. Function of Beauty would sponsor female creators on social media such as Caroline Manning, Sadie Robertson and many more social media influencers. 
A religious blogger, Robertson, said she chose Function of Beauty to hydrate, nourish and strengthen her hair. All the influencers posting about Function of Beauty, each has their own promotion code giving their followers money off to try the products. 
On their online website, people who are interested can take a quiz on their hair type and Function of Beauty will send a shampoo to fit the needs. Now that it is in stores, they made add-ins for people to pick from. People can add up to three add-ins, which adds a personalized touch to a hair routine.
In a shampoo review from Target, Brandi said, "I love that I could try a smaller, cheaper bottle from Target and still be able to customize it."
"
For about two years I have been paying closer attention to the ingredients in beauty products. That is where I first heard about Function of Beauty."
— Erin Nickleby
Featured in the quiz are questions asking about hair type, hair structure and scalp moisture. Then people can pick their fragrance and color they would like the bottle to be.  People can even add their name to the bottle.
When Function of Beauty was an online-only store it gained most of its popularity through YouTube. Now that it is in stores, Tik Tok creators have been reviewing their products. Giving really and honest opinions to their fans, all good things have been said. 
Tik Tok creator Ysabelle Wallace gives a before and after of the products from Function of Beauty. She said her favorite part about the shampoo and conditioner is the way it smells. She rates this product a ten out of ten and recommends it to all her followers. 
Even from the people who have never tried it, there are still very good things being said about the products. As they have heard of it through the media and seen it in stores. 
"For about two years I have been paying closer attention to the ingredients in beauty products.  That is where I first heard about Function of Beauty," health and AVID teacher Erin Nickleby said. 
Target marketed this product very well, as it has its own section in the hair care part of the store. They have made picking products up very easy and accessible. 
"Best shampoo and conditioner!" Target customer Maddie said, as she rates the product a five out of five. 
On the Function of Beauty website, over 50 thousand people have voted five stars for the shampoo and conditioner. Overall this product has helped many people's hair and will continue to grow popular throughout the time it is sold at Target.
About the Writer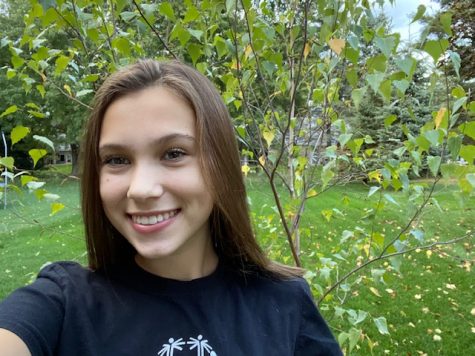 Macy Gonnion, Online Editor
My name is Macy Gonnion and I am in 11th grade. I am an Online Editor.  In the spring and summer I play golf and in the fall I play tennis just for fun....