TikTok feta pasta goes viral
The delicious TikTok feta pasta trend took over social media and stores this winter with a recipe that is quick and easy to make.  The pasta takes only a half hour to make, but is easily a part of the clean plate club.  This food trend started with a Finnish food blogger, Jenni Häyrinen, in 2019 and has resurfaced in 2021 with global attention.  The simple recipe has inspired new recipes and different variations on diverse social media platforms.  
Every cooking skill level can make this pasta recipe.  There is not a lot of skill involved in making this dish and the ingredients are simple.  It is a fast meal that tastes great.
"I've made it four times..even if you're bad at cooking it's just really easy to make," senior Molli Cox said.
This recipe allows for many adaptations.  There are different variations where people will use different types of cheese and vegetables or add new spices.  It allows for lots of creativity for whoever makes it.
"
I've made it four times..even if you're bad at cooking it's just really easy to make."
— Molli Cox
"You can kind of like make it however you want to…I like to add more cheese to mine than, you know, is recommended and I add like some tomato sauce or whatever, just because that's how I prefer it and you can kind of like just modify it, just like make it how you would prefer," Cox described her take on the recipe.
Food trends are a very interesting part of social media and offer new ways to cook and experiment.  People can experiment with new food and become exposed to new ideas.
Trying new trends are worth it in the end to see what "all the excitement and all the hype is over and yeah you might end up finding something that you really like…I've ended up making mine four other times," Cox said.
With food trends, such as this pasta trend, the participants do not always have to have skills or talents to be successful with completing it.  This pasta trend makes it so simple to create your own style of cooking and create something very original.
"A lot of dance trends it's just like everyone's doing the same dance, but a lot of food trends are about people adding their own stuff to it," sophomore Hannah Bliss explained.
This TikTok feta pasta trend was worth the hype in the end.  The pasta was creamy with the help of the feta, and had a rich tomato flavor.  It is simple enough to make and was absolutely delicious.
About the Writer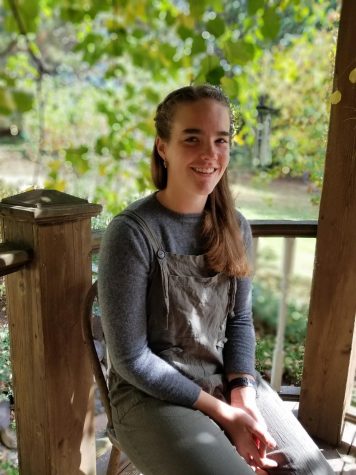 Katie Kangas, Layout Editor
I'm Katie Kangas I am a junior and I'm a layout editor for the Pony Express.  I play tennis, percussion for Stillwater bands, piano in bands outside of...