Concert choir attends MMEA conference, take home awards
The concert choir is a highly regarded choir in the nation, they have won multiple awards and have recently been nominated to the MMEA competition for their singing.
The Minnesota Music Educators Association is a highly regarded group that does multiple different types of clinics and competitions. They recently held a large event that Stillwater choir students participated in. This event consisted of multiple different choirs around Minnesota and only the top performer were able to get a spot.
"I am excited for the MMEA competition, but it won't be the same as other competitions have been in the past, because of COVID and doing these online instead of in person. Being in person is a part of the experience," junior Maggie Nelson said.
"I am very excited for the MMEA competition, It is always fun to do these types of competitions and this one is no different," junior Drew Johnson added.
Choir recently held their concerts and events online due to COVID-19. This has put a restriction on in-person learning and rehearsals.
"The main challenge in choir this year was finding a way for us to put all of our parts together and 'perform' them," Nelson described of rehearsals.
"
We are lucky to be able to compete but it takes a huge part of the fun of competitions out of it."
— Maggie Nelson
.
Another challenge for the choir this year was that choir students did not have their peers around to help them out and tell them what they need to improve. A big part of choir is being able to listen to the different parts and try and mesh with everyone. Online causes a problem because it is hard to get that in-person experience. The importance of hearing the other parts in choir is immeasurable.
"I say the main challenge was trying to work on singing every day without the help of fellow choir members around me," Johnson said.
According to the Choir's website, they have collected 5 ACDA (American Choral Directors Association) Choral Arts Finale concerts, 1 National Kodaly convention, 2 North Central ACDA conventions, 2 MMEA (Minnesota Music Educators Association) midwinter clinic conventions, and 1 Minnesota ACDA convention.
"We are very lucky to be able to compete this year. It is one of the fun parts about choir," Nelson said.
About the Writer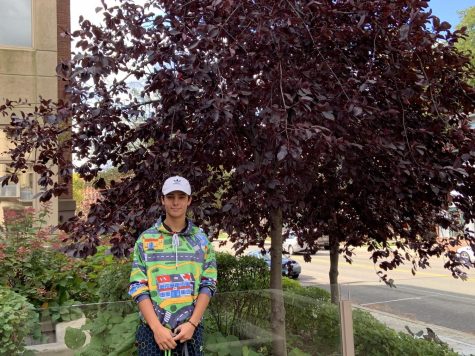 Jacob Carlson, Podcast Reporter
My name is Jacob Carlson. I am a junior at SAHS. I am a podcast reporter. I play baseball year-round. I play club in the summer, fall, and winter and play...