Administration takes step towards racial justice with Achievement and Integration Plan
In response to students' push for racial justice, administration implemented their new 2020-2023 Achievement and Integration Plan with five main areas of focus. The first area of focus is student programming, which deals with meeting the needs of the students and bringing more representation into the school district.
One part of the student programming portion is the Summer Success program, where AVID students who are interested in being teachers work with elementary children over the summer who may need extra help.
"Our teaching staff is not representative of the students and families that we serve," Integration Specialist Eric Anderson said. "One of the ways that we're addressing this is by working with our high school AVID students that are even interested in exploring the teaching profession. And we're giving them the opportunity to work as what we call a student leader, student teachers in our summer success, elementary summer school program."
This program helps with engaging the elementary students while also bringing more BIPOC representation into our district. Senior Olivia Hovland is one of these student leaders who worked directly with students doing interactive activities and projects.
"
You guys are our consumers. We need to have your voices in the equation."
— Integration Specialist Eric Anderson
"The kids are really engaging with the teachers more and the actual curriculum," Hovland said. "I noticed that they grew really attached to the student leaders and it helped motivate them."
Another factor of Student Programming is self-identity. Cultural liaison Cornelius Rish is leading a curriculum in which he goes to English classes and teaches an activity called "My Multicultural Self".
"A lot of times kids don't understand that they have culture, especially kids from a Caucasian, white or European background," Rish explained. "So this activity talked about multicultural selves, and then also embedded in that, cultural conflict and conflict and how to resolve those when my identity clashes with yours, and how can we work through those pieces."
Along with the classroom curriculum, Rish is going to be working with an advisory group of students to work directly with administration on their policies and protocols with racial inequity and how they are implemented within the district. 
"We're trying to create a student and administrator partnership and bridge between the two, so I'm very excited about that," Rish said.
Also included in the Student programming piece of the plan is administration's work with the non-profit StoryArk. The main idea is to work around gaps and barriers that might prevent students from getting the full support they need to be successful.
"The goal is to cater to students' self-expressive and interpersonal learning styles by using unique learning opportunities like podcasting, like short films for leadership, so giving kids unique leadership opportunities," Anderson said.
"You guys are our consumers," Anderson said. "We need to have your voices in the equation."
About the Writer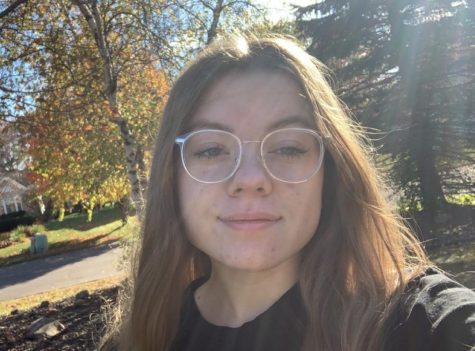 Cassidy Gilliam, Photography Editor
My name is Cassidy Gilliam, I am a Junior, and I am a photographer this year for the Pony Express. I play volleyball for Stillwater in the fall and also...