Zach Sobiech movie, Clouds, to be released on Disney+ on October 16
"It'll be heartstrings that get pulled," counselor Dan Ralston said. Zach Sobiech's single, "Clouds," sprouted to number one on iTunes seven years ago, and has a new movie, Clouds, that will be released in mid-October revolving around his battle with cancer and his death from it.
Many of his friends and family members said that Sobiech did not want to die and was extremely nervous, but knew that he eventually would as a result of his cancer. He wanted to live life and make the most out of it.
As Zach said,  "you don't have to find out you're dying" in order to start living.
Because Sobiech lived his life fully, many people found this inspirational. These people wanted to tell his family how and why he was so extremely inspirational. People sent cards and gifts to his family from all over the world.
"There were people from China, Japan and Europe where kids made get-well cards or signs and those types of things and had them mailed to our high school and they ended up in my mailbox. I was in contact with the family about some of those, you know gifts that came from overseas," Ralston said.
As a result of these inspirational gifts, the movie will revolve around a hopeful, but serious tone. According to his friend Sammy Brown, the story of Zach is both serious and hopeful in a sense because Zach's death was extremely sad, but his song and message along with that song were inspirational.
"
You don't have to find out you're dying to start living."
"I think, ultimately, it's a hopeful tone. But it's not ignoring the hard parts of everything that you go through to get to that place of hope, like the lowest of lows, and then, you know, you make what you can out of it and hope the music portrays it," Brown said.
This tone was set by the director Justin Baldoni, who was a part of making the movie 'Five Feet Apart'. This movie has received generally positive reviews, foreshadowing how the new movie Clouds could turn out.
The girlfriend of Sobiech, Amy Adamle, said that Baldoni gave her friends and her a behind the scenes look at who he was thinking about at the time that could portray them, even though they were not able to make the final decision.
Most of this movie was filmed in parts of Quebec, such as Montreal. They made this city of almost 2 million people look like Stillwater, which has a population of roughly 20 thousand people. The animators had to use some CGI animation styles to make some of these scenes look more realistically like Stillwater.
"There is a downtown Stillwater scene. They filmed it in Montreal but it looks somewhat similar to Stillwater so I think that'll be cool for people," Adamle said.
According to Zach's friends, such as Adamle and Brown, the actors did a great job portraying the people in real life. The director chose the actors very wisely, and carefully.
"I've been very interested in that. I'm excited to see how this movie will portray him and I'm excited to watch a movie about someone who was in the same school as me," senior Alec Rectiene said.
"It's just always fun to see your friends being their best, and the fact that he's been gone for seven years and still pulling this stuff off is crazy," Brown said. To many people, the story of Sobiech has not only been heart-felt, but also extremely inspiring. The things he went through in his 18 years of life has inspired many to seek their purpose in life. This new movie, Clouds, will be available on Disney+ on Oct. 16.
About the Writer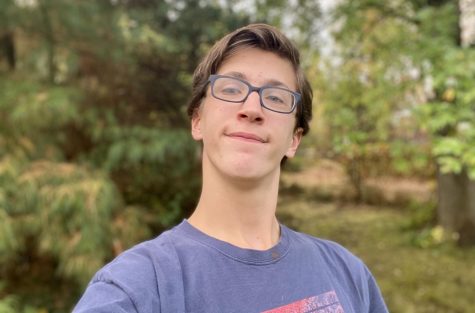 Mikai Tasch, Social Media Editor
My name is Mikai Tasch, and I am an 11th grade Social Media Editor for the Pony Express Newspaper. Clubs I participate in are Young Democrats Club, Link...