Music organizations bring back phenomenal results from SEC live evaluation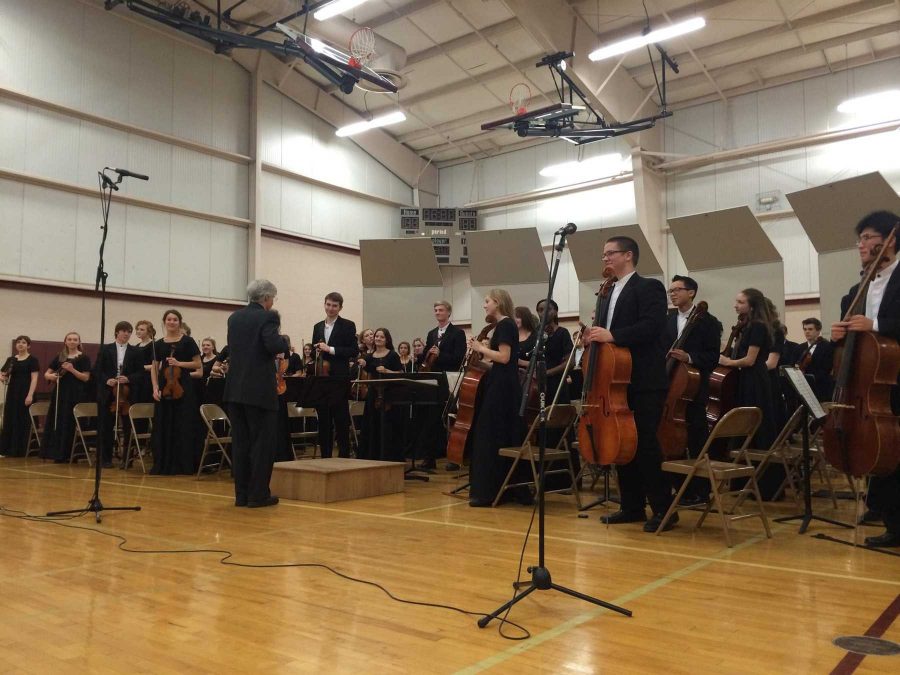 Savannah Sylvis
February 6, 2014
February brings a lot of events to the Stillwater Area High School and the area around. A lot of these events are very theatrical. The Encore Wind Ensemble flew by on Feb. 6, bringing great sound to the people of Stillwater. Little Shop of Horror, showing the weekend of Feb. 28, and SEC (Suburban East Conference) Music Festival has brought it's way to the area on February third.
Starting early on a Monday morning Forest Lake High School welcomes schools in for the SEC Music Festival. Performances include Stillwater High School's Concert Choir, orchestra, and Wind Symphony. Other schools including Woodbury, Park, East Ridge, Roseville, and more gather along.
Later Monday evening the SEC Evening concert had taken place at Forest Lake, with Festival Band, Orchestra, and Choir. The two performances are unlike any of the other performances throughout the high-schooler's musical career.
"It is not a concert, but more of a live evaluation," junior Alaina Friedrich said. "Schools gather from around the area to perform music at a clinic for a day and to get reviews from the clinicians there."
The point of the critique is to get opinions, and reviews on how the schools music programs are doing, and how the students are doing themselves. In ways competing against the other schools.
"They showcase their bands, orchestras, and choirs to get feedback from their respective clinicians," Friedrich added.
Overall SAHS brought back nothing but good results from clinicians at the SEC Festival. The choir, band and orchestra all were very successful and their hard work paid off planning for this evaluation for some time now.
"Choir did really well. We were able to not just sing the notes but bring the music out of it which was not seen in every other school. Band and orchestra sounded amazing and really brought their songs to life getting great feedback from their clinicians," junior Sarah Matschi said.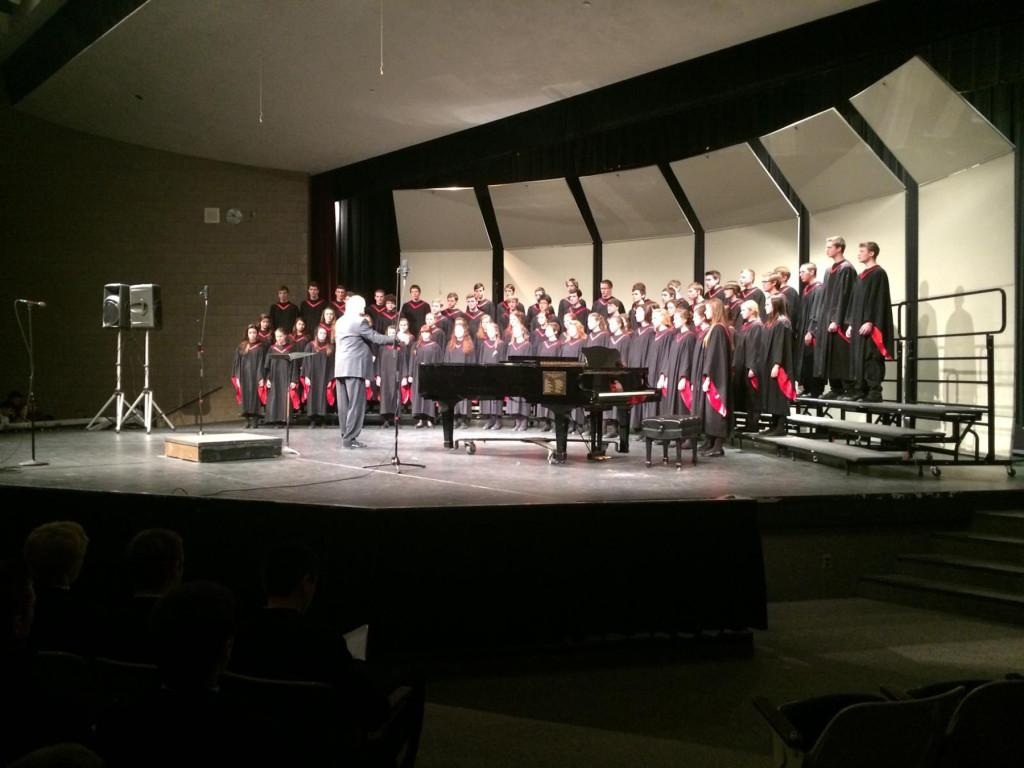 With nothing short of greatness coming from the SAHS music program they are all looking forward to a lot of big upcoming events as well. Band, orchestra, and choir all get to travel out of state for performances this year, along with the regular annual concerts such as the choirs Pops Concert, and many more.
"The top ensembles in music will be traveling for performances. Band to Indiana, orchestra to Kansas City, and choir to Phoenix," Friedrich added.
All students have worked very hard for the achievements they have made and the goals they have accomplished. It is such a pleasant experience and something that should successfully continue on with the help of the passed levy. It would be sad to see such a wonderful program leave such a wonderful area.