'Where Dreams Come True'; Newspaper visits Anaheim
While most high schools students whistled away at schoolwork and homework April 24 through the 28, 10 members of the Pony Express, accompanied by advisor Rachel Steil and parent volunteer Staci Banks, whistled a different tune. The tune of Disneyland theme park soundtracks, elevator music, and buzzing hotel lobbies.
Pony Express students went on a cross-country trip to Anaheim, CA, to attend the National Scholastic Press Association convention. The journalists worked hard and played hard, spending an entire day in Disneyland upon arrival.
With a packed itinerary for the five-day, four-night trip, the journalists had a hard time choosing what they were most looking forward to as they arrived at the airport Wednesday night.
"I'm most looking forward to the experience of convention and what I will take away from it," junior Tristan Smith said, while junior Hazel Flock was most looking forward to her "first time at Disney."
Play hard, work harder
The students rolled out of bed Thursday morning to get breakfast at a nearby IHOP before taking off to Disneyland at 9 am. The two hour time change did not seem to slow anyone down, with most students leaving the park at 10 pm.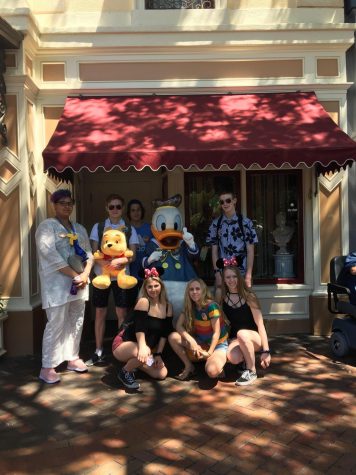 "My favorite memory was walking to IHOP the first morning in Anaheim," junior Jordyn Levasseur said after the trip.
In the 13-hour Disney escapade, the Pony Express team rode some of Disneyland's most exciting rides, like Space Mountain, Splash Mountain and the renamed Tower of Terror, and ate some of the world's most expensive foods, such as a plain burger with fries or a typical chicken and fries basket.
After a long day at Disney, the student journalists had to wind down and prepare for convention the following morning. Students spent the majority of their Friday and Saturday at mini-convention sessions, learning how to become better journalists and take their publication to the next step, and participating in a write-off contest Friday evening. Awards for the best stories were given out on Saturday.
"I learned how to write better and how to coach people into becoming the best writers they can be," junior John Franklin said after convention.
Where dreams come true
The Journalism Education Association write off contest was a newspaper success, with five of seven students who entered winning awards. Junior John Franklin was first to win, receiving an honorable mention in copy editing and headline writing. Next was junior Gavan Townsend, winning an honorable mention in commentary writing. After that, junior Hazel Flock won an excellent award for review writing. Senior Lilly Sample won a superior award for editorial writing, and senior Emma Polucha won a superior award for news writing.
"Winning an award is my favorite convention memory," said Franklin.
Though the Pony Express print and online paper did not place in the Best 10, the judges enjoyed both papers and gave Editors-in-Chief some tips on taking their paper to the next level.
"It was great to hear feedback on the website Jameson and I worked so hard to design. Any issues with the website were minor and easily fixable, and I hope the website continues to the next level in [the] following years," Sample said.
"
It was great to hear feedback on the website Jameson and I worked so hard to design. Any issues with the website were minor and easily fixable, and I hope the website continues to the next level in the following years."
— Lilly Sample
Until next time
When all was said and done, and the convention was coming to an end, the Pony Express team hit Huntington Beach to catch a sunset and a few waves before having dinner and calling it a night. Students sat by the fire at the Pacific Hideaway before settling down for a nice dinner and reflecting on the convention.
Sunday morning, the student journalists rolled out of bed again, this time without all of the excitement. They packed their suitcases and departed to LAX. Seniors somberly said goodbye to their final NSPA convention, while juniors said, "until next time."
Leave a Comment
About the Contributor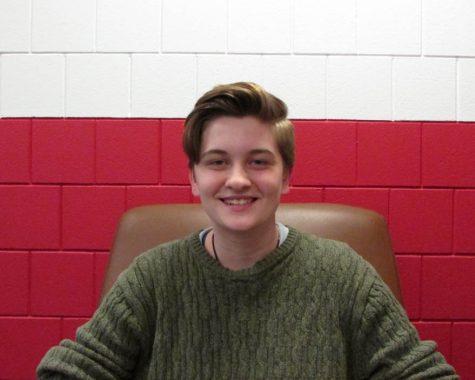 Lilly Sample, Editor-in-Chief
Lilly Sample, a senior, is an Online Editor-in-Chief for the Pony Express. Aside from working on the newspaper and Pony Express website, she volunteers...