American opioid addiction problem claims many lives
Every three weeks, drug overdoses claim as many American lives as the terrorist attacks on 9/11. Opioids are responsible for 64 percent of these deaths. To help prevent this, organizations such as the Steve Rummler Hope Network have decided to help spread awareness of opioids and stop the overdoses from happening in the first place.
Steve Rummler was a college student at the University of Minnesota who earned a degree in economics.  In Dec. 1996, a back injury changed his life, causing him chronic pain. It took over eight years before he was given any hope of a life with less pain. That hope was prescription opioids.
What his family soon realized was he had become addicted, as stated on Steve Rummler Hope Network, he wrote, "At first it was a lifeline, now it is a noose around my neck."
Despite attempted rehab, he died on July 1, 2011.  After his death his family established The Steve Rummler Hope Network with the goal of helping others who suffer from chronic pain and addiction to opioids.
"
At first it was a lifeline, now it is a noose around my neck."
— Steve Rummler Hope Network
An estimated two million Americans suffered from addiction to prescription opioids or illegal opioids in 2018. One of the first things the Steve Rummler Hope Network established was "Steve's Law". This law protects people who call 911 in good faith to save a life and allows police and the public to access and administer Narcan to save lives.
When asked if she knew how to help someone who is overdosing, Special Education Paraprofessional Nancy Schoenecker said, "I know about Narcan, but I don't believe we have any at our school."
Even when a medicine is prescribed, schools take precautions to make sure students are not able to abuse prescription medication in school.
Assistant Principal Matt Kraft explained, "Students that have a prescribed medication must keep it in the nurses office and there must be parental permission for the student to be given the medication by our nursing staff."
With opioids use increasing, many organizations try to spread awareness to help. The best way to stop accidental opioid addiction and overdose is to know about the dangers before they arrive.
About the Contributor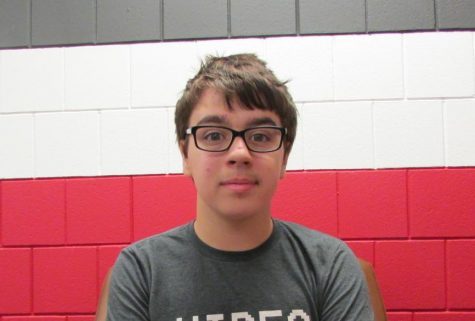 Nathaniel Willius, Distribution Reporter
Hello! My name is Nathaniel and I am in 11th grade. I am a distribution reporter for SAHS. I go to video game club. I enjoy hanging out with my friends...