Stillwater alumni deliver success stories at Girl Power Event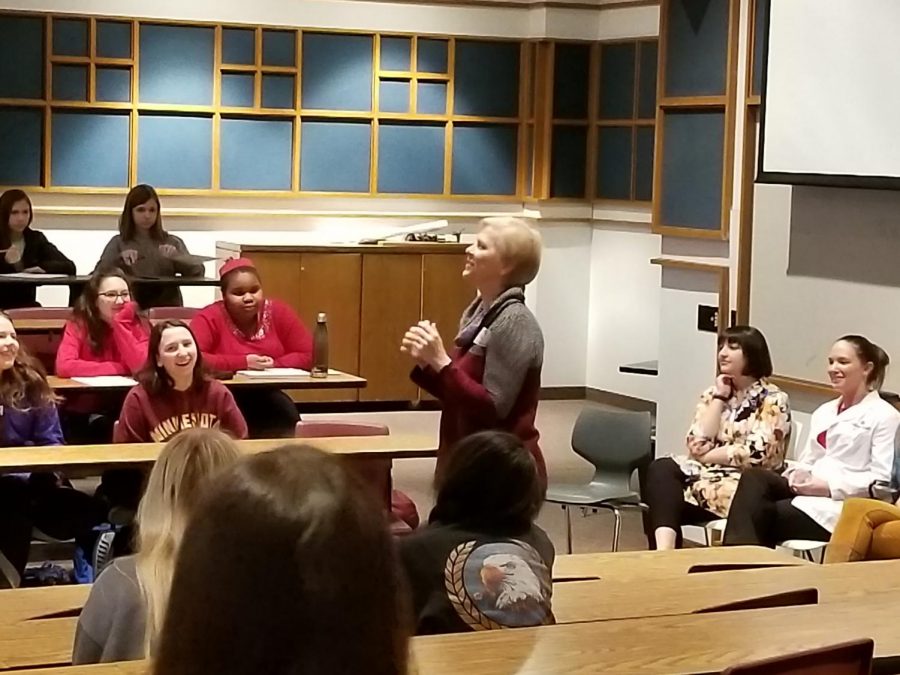 The Girl Power Event, which recently held its fourth annual event Feb. 5, works to show young women that their careers may not always follow the same path. It also shows that they can still find great success. The event was hosted by the College and Career Center and had six alum of Stillwater.
Former alumni included Lee Valsvik, Kami Mendlik, Carly Glaeser, Katie McKenney, Taylor Stippel and Laurann Kirschner, ranging from the Class of 1978 to the Class of 2011. They spoke in the Main Forum room to a group of students in a panel format where questions could be asked to each speaker after they spoke as well as to any speaker before the event was over.
"
We just want to hear your story. We just want you to be real with us."
— Keri Bischoff
Former alumni
The event is focused around bringing in Stillwater alumni to speak in order to show female students that there is no set path for them. Having alumni from Stillwater is meant to create an example of how women can find success in many different fields by showcasing those who have done exactly that.
"There's a lot of successful women who have graduated from Stillwater High School. And wouldn't it be a great idea to have them come back and talk about their path from leaving high school to where they're at now," Amy Carr, College and Career Center secretary, said.
The main idea behind the Girl Power Event is to show that one's path is not already set out for them and that they can find success no matter what their post-secondary plans are. Speaker Lee Valsvik had originally gone to Bemidji State University to study pre-med but is now a radio talk show host who has regular television appearances.
Keri Bischoff, organizer of the Girl Power Event and a graduate of the Stillwater Class of 1979 said, "Some people don't go to college and are very successful, some people do, some people go later. But whatever it is, knowing that there's not one path, that we can all be successful in our own way."
Goals of the event
The Girl Power Event also helps to prepare women for our ever-changing world. With rapid increases in technology, jobs today, specifically those heavily intertwined with technology, had not existed twenty years ago.
"When I was growing up, it was pretty much, 'you're a teacher, you're a nurse, you sometimes want to be a stay at home mom,' which are great, I love those," Bischoff said. "We don't have to follow that path, we can try something new and exiting or created by ourselves," Bischoff added.
As something relatively unique to Stillwater, the Girl Power Event is seen by those in charge of it as something that would be greatly beneficial to start across the country. It has a low time investment for speakers which makes it easy for them to want to be a part of something grand.
"I would love to package this some way and just have other schools do this. I think it's an easy way," Bischoff said. "So I just asked for a donation of their time from speakers. And I've only been turned down a couple times usually to more of the logistics of it."
The event comes to Stillwater for the sole reason of helping the community. It creates a circular form of inspiring women and helping them move towards success and having them return to help with future students as they create their own success stories. The leaders behind the event care a lot about this event and about their community.
Bischoff added, "I'm very passionate about this. I think our young people or the younger generation, they just want to connect with people. We just want to hear your story. We just want you to be real with us."
About the Contributor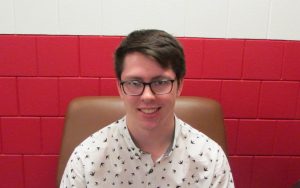 Ben Jacobs, Podcast Reporter
My name is Ben Jacobs and I am junior. I am on staff as a podcast reporter. I don't do as many school activities as I spend a lot of my time doing homework...