Small gesture creates chain reaction with Dollars for Dreams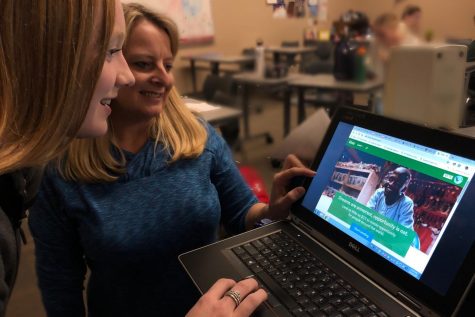 Students are making a big difference in the world for a small cost. Since 2016, Dollars for Dreams has been loaning money to people in developing countries who live in poverty.

The club is run by Spanish teacher Kirsten Carter, in room E133. Every first and third Monday of the month, the club meets to choose a candidate to whom they will loan money. Recipients will pay-back their loans, and the club will use that money over and over again to help others in need.

The idea of Dollars for Dreams comes from the movie Living On One. There are around one billion people living on less than one dollar a day. Those people who do not have a sufficient amount of money can not start businesses, get an education or provide for their own families. The movie suggests that with just a small amount of money someone's life can change.

"We started Dollars for Dreams after watching a video called Living On One that proposed the idea of one person in the world helping one other person in small amounts over time," Carter said.

Each club member donates a dollar or more each month. They pool their money together and loan the money through a website called Kiva. Kiva is an easy way to give micro-loans to people all over the world living in different situations. The website is also a way to connect with the people they have helped.

"They can help people who are in difficult situations, get a step ahead so that they can get a better job, start a business or pay for medical bills that they currently have," Carter explained about micro loans.

"

The best part is knowing I'm changing a life."

— Isabel Bartosh

Senior Isabel Bartosh is a current president Dollars for Dreams. She organizes an agenda for each meeting, creates fundraisers and looks for people to present at their meetings. But her favorite part about Dollars for Dreams is being able to help someone.

"The best part is knowing I'm changing a life," Bartosh said. "Also, being able to help others, I just take great pride in doing that."

Donating a dollar a month is a small cost, but with fundraising and donations from the community, the money adds up. This school year, the club recieved a large donation from the National Honor Society. With that donation and money from fundraisers in the past, the club has a large amount of money to donate this year.

"We get to spend a lot of money to help people, so our focus does not need to be on fundraising, and it is much more on who we should help," Carter said.

During meetings, the members read short biographies about the people in need. Recently they have loaned money to a family who used their funds for solar power, a man who paid for his son to have surgery and a man who used his loan to pay tuition for his children.

"We have actually made 53 loans so far and we have about $12,000 cycling through the system," Carter said.

This school year the club about 40 members, but Dollars for Dreams is always looking for more people to be involved. There is also the option to donate to the club through Feepay.

"It's just a good way to make a big change in the world, even though you're just doing a little thing," junior Mallory McKay said.

.
About the Writer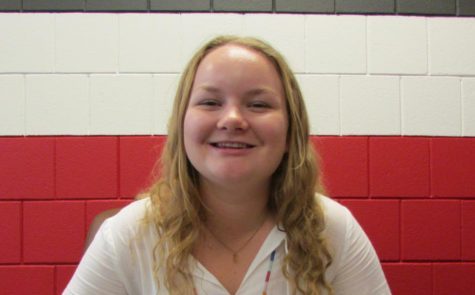 Annika Brown, Business Editor
My name is Annika Brown, and I am a junior. I am a business editor for the Pony Express. I play on the Stillwater girls golf team. I enjoy traveling, and...