'The Hate U Give' exposes controversial message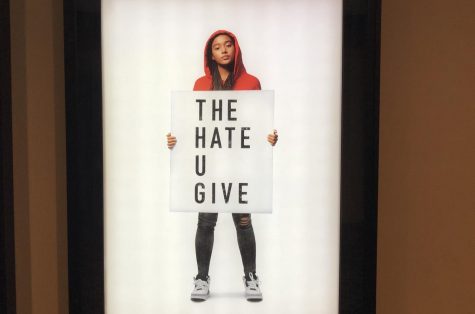 The Hate U Give is a book and movie people are raving about. Many were very anxious when it came out on Oct. 19. It is a dramatic/thriller starring Amandla Stenberg, who is also known for her role as Rue in, The Hunger Games.
The Hate U Give is about a young girl named Starr Carter who lives in a poor black neighborhood, yet goes to a privileged white school. She has to bounce between two completely different worlds. Emotions are powerful when she witnesses the shooting of her childhood best friend by a police officer. Critics have their own thoughts on the book as well as their own thoughts on the movie.
The Hate U Give book is highly recommended and very well known. Critics have good things to say about the book, also about the racism that can come with police shootings which is shown as a point in the book, and how it relates to issues in society today.
"I think it was really original, and the characters are really well defined, and there voices are really clear. It's dealing with something that's important and relevant in a really thoughtful, creative and interesting way,"  Traci Swenson said.
"I like the story behind it and how it can relate to things that are going on now," junior Bianna Warzeka agreed.
"
I absolutely adored this book. I truly don't feel like it has a single flaw."
— Emma Giordano
The book is also loved for its topics and diversity. Readers appreciate the sensitivity while approaching these topics. Sensitivity is shown by making difficult scenes that are harsh in a respectful and reasonable matter.
"I absolutely adored this book. I truly don't feel like it has a single flaw. Every topic addressed was approach so wonderfully and did not hold back. If you're looking for a diverse read that stands out amongst most YA, The Hate U Give is the book for you,"  Emma Giordano, a reviewer from goodreads.com, said.
The people who viewed it have really enjoyed it. They believe it exceeds in reaching out to difficult topics through the acting, as well as being perfectly made for the teenage audience because of its way of language and teenage actors and actresses.
"The Hate U Give focuses on the current social climate, which gives the movie its energy, but may also turn off audiences not interested in confronting topical issues at the multiplex," Vanity Fair critic, Nicole Sperling, said. 
Critics love the emotional factors of the movie due to loss, tragedy, change, and more. They also enjoy the different political stances in the movie as well. Especially when it comes to police officers shooting at the right times, which has been a real life issue.
"Stirring and enraging, "The Hate U Give" squeezes the air from your lungs. Bleak and heavy, it's also hopeful and joyous. A palpable manifestation of suppressed anger and frustration too powerful to ignore, it offers a complex look at a complicated problem, one screaming to be addressed," Brent Mcknight, from The Seattle Times, said.
People who have yet to see the movie are raving with excitement. Especially people who love the book and want to see the difference between the two. Seen through the reviews, this movie is definitely worth the price of a movie ticket, and is recommended to go out and see.
About the Contributor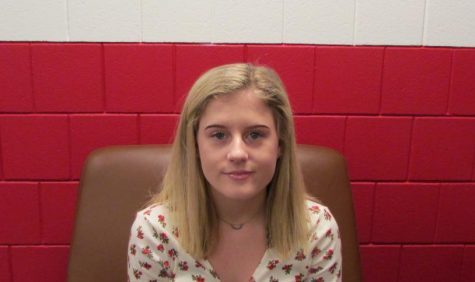 Sierra Hippel, Distribution Reporter
Hi, my name is Sierra Hippel, I'm a junior and am a Distribution Reporter for the Pony Express. I love listening to music, watching movies, and being with...