Boner's life in the fashion limelight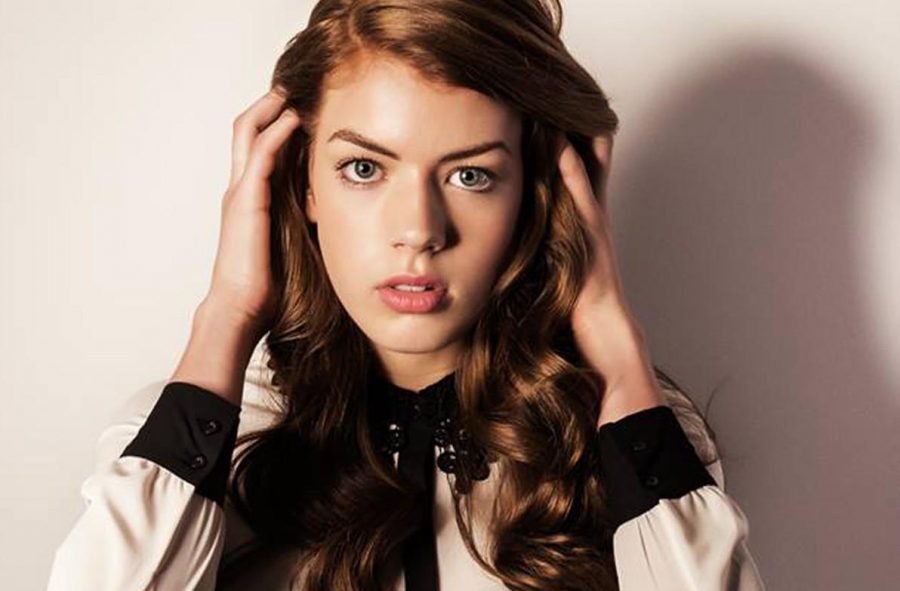 "I love the creativity and the art of modeling. It gives me a sense of confidence," said sophomore Paige Boner. She entered the modeling world when she was 5 years old for a Target ad that her mother was working on. She signed exclusively with Caryn Model and Talent Management in Minneapolis, Minn. after she traveled with them to Paris, France. When she is not posing in front of cameras, you can find her riding her horse Tutu.
Boner's mother, being a photo stylist, works with model and talent agencies in the Twins Cites and scheduled Boner interviews and auditions.
"From the time she did her first ad, she wanted to continue. She loved it and was really good at it. I decided that we would wait until she was 15 to start to make sure she really liked it and could handle it," said mother Jen Boner.
Since Boner exclusively signed with Caryn, she meets once a month to take photos and record measurements. When Boner accepts a modeling opportunity, Caryn earns 20 percent of profit made at the job.
"One of my favorite parts is all the people that I meet and to see how the pictures turn out," said Boner.
Over the years, Boner has grown more comfortable in front of the camera with help from monthly training with her agency. Professionals teach Caryn's models everything from walking the runway to different movement for photos.
"If you look at my portfolio way back, I look way different and less comfortable in front of the camera then I do now. Its just a matter of getting yourself in front of the camera over and over again," said Boner.
Sophomore Grace Baldwin has been friends with Boner for about 11 years and has always been supportive of her passion to model.
"I remember back in elementary school we always used to dress up and pretend to be supermodels and walk the runway for our parents," said Baldwin. "Modeling is something that Paige has always been great at and it's awesome that she can do it professionally."
Boner receives a lot of support from her friends, family and especially her mother. She started her modeling career and traveled with her to Paris.
"I help her understand the business and how difficult it can be. You have to work constantly on your portfolio and have a thick skin," said Jen Boner. "There are plenty of go-sees that you don't get the job. My job is to help her understand not to take that personally and to keep working and it will all work out in the end."
Last year, Boner and 8 other models from Caryn were selected to join 50 models around the world to travel to Paris, France to be introduced to European agencies. The annual program is called EMTA, European Modeling and Talent Association.
"I was put infront of several international agencies so that they could see me, get my name out there, and represent Caryn," said Boner. "The other models were really nice! We met people from Boston, Sweden and all over the world," Boner added.
Going into the future, Boner wishes to travel over seas and has put thought into attending school in New York.
"She has been able to visit so many awesome places and met so many interesting people," said Baldwin. "She's such a gorgeous, motivated girl. As long as she enjoys it, she will be able to stick with it."
Boner plans on traveling to Florida and New York with her agency and wants to continue to model, possibly into a career. Next time you pick up a Vogue or Allure magazine, you might just see her face on the front cover.
About the Contributor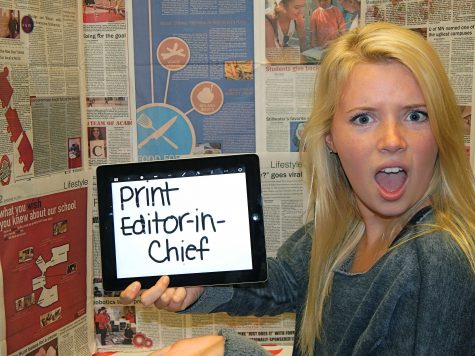 Lucy Langmack, Editor-in-Chief
Lucy Langmack is a senior print Editor-in-Cheif. She has been involved with newspaper since her junior year and loves every minute of it! She has been...