Soft seating furniture allows for easy collaboration
Furniture that was newly added with the schools construction allows students and staff members to collaborate before and after school more easily. The school now has comfortable seating and new tables making working and socializing fun and easy.
With the new addition to our school, the district also added new chairs, desks and comfortable seating areas. This newly added furniture allows the students to bond with each other and collaborate on school work. New conference tables were also added to accommodate the staff with meetings.
Students can use the new chairs, tables and seating to work together on group projects during the school day or after school for homework. Teachers and paraprofessionals can also meet with students in these areas. The desks and areas are only available during flex time with a teacher's permission.
"The purpose is to have some space where students can collaborate," Assistant Principal Chris Otto said, when talking about the new furniture and seating areas. "It's a place to sit down and talk and interact socially with their peers," Otto said.
Otto was a part of a team that decided where the furniture went and the furniture's purpose. She helped give the designers an idea of what the furniture is for and the designers gave recommendations. The company that created and helped pick out the furniture is called Innovative Office Solutions. Designers from the company recommended the best and most comfortable pieces of furniture for our students.
Junior Gabby Lombard said, "It's pretty comfy, but I think the money could have gone to better things," when talking about the furniture additions. Lombard still finds the furniture useful for group projects and hanging out, but wishes the money went to better desks.
The new furniture was added in when the building was under construction. The furniture is located in all of the hallways and most locker bays. Some places have desks with USB plug-ins and others have cushioned seating. The new furniture was also added in the college and career center and in other staff areas.
Amy Carr who works in the College and Career Center said, "It's nice that when students come in here, they have the seating." "I just couldn't accommodate large groups and now I can," Carr added.
Students have been using the furniture and teachers have too. Staff members hope to see students continuing to use of these spaces for homework and social interactions.
About the Contributor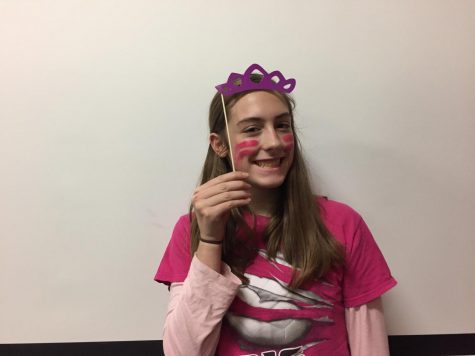 Morgan Grim, Photo Editor
Morgan Grim is in 11th grade and a Photo Editor for the Pony Express. She writes for the people and focus department. Grim participates and track, volleyball,...