Girls hockey experiences change in coaching staff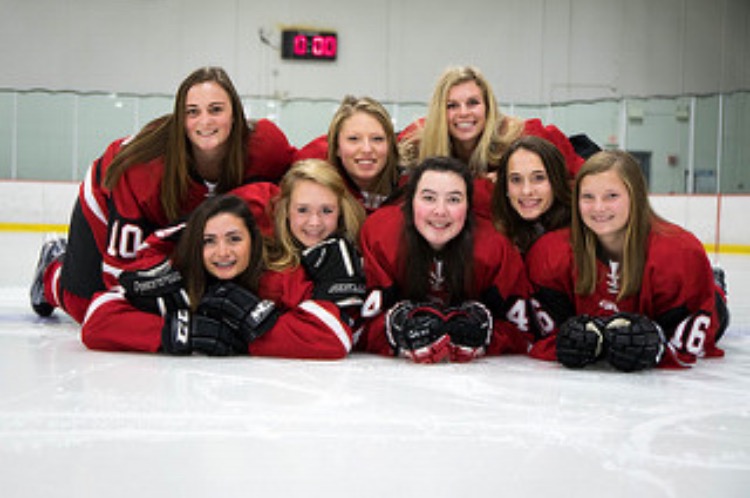 Emma Salmi, Social Media Reporter
September 13, 2016
The girl's hockey team got a new head coach for the first time in thirteen years, as former head coach Tony Scheid has resigned. Lee Gillespie has stepped up to lead the team as head coach this winter.
Gillespie will be returning to the program with lots of experience in coaching and working with kids, as he has been coaching in our district for many years, and is also a health teacher at Stillwater Junior High.
Coach Gillespie will have a challenge ahead of him as Stillwater graduated eleven seniors this past year. But, Gillespie's experience in coaching and teaching is sure to help him and the team to be successful this season. Gillespie has been an assistant coach for the girl's hockey team for the past thirteen seasons. In his thirteen years, twelve of the teams have had winning seasons and he also helped coach two State Championship teams in 2007 and 2009.
"
My goals are to set up an atmosphere for all of our players to hopefully reach their potential and have a lot of fun doing it."
— Lee Gillespie
Gillespie said "My goals are to set up an atmosphere for all of our players to hopefully reach their potential and have a lot of fun doing it. As far as wins and loses I think they will come if the other two happen."
Gillespie has helped many players have positive and successful seasons throughout the years, so many do not have worries and are confident in his ability to lead the team this year.
When senior Claire Knowlan found out Gillespie would be head coach she said "I was really excited because he has been my defensive coach for two years prior, and I really liked the way he coached. I knew it could only be positive."
Gillespie is not the only coach people are excited to see return this season. Well liked coaches from previous seasons will also be returning alongside Gillespie this winter. The players being familiar with their coaches is sure to help the change go smoothly for the team.
Gillespie said, "Matt Simcik will be returning for his 13th year as the goalie coach and Nate Wagner will also be returning in a new role as varsity assistant coach." These three coaches; Gillespie, Simcik, and Wagner are liked by many and will definitely help in making the season a positive and fun one for the girls.
We have confidence in Gillespie, Simcik, and Wagner as we near the beginning of hockey season. Many players, families, and fans will be excited to see all that Gillespie along with the rest of the coaching staff and players will achieve in the 2016-2017 hockey season.  Junior Ava Yokanovich says she thinks "Gillespie will discipline us and will really push us to our hardest." The coach's and player's hard work will be key to the team's success this winter.
About the Contributor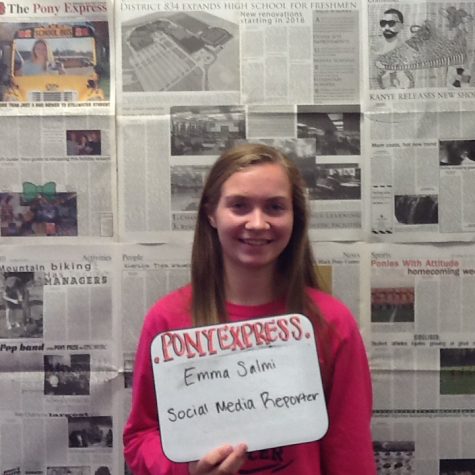 Emma Salmi, Social media reporter
My name is Emma Salmi and I am in eleventh grade.  I play hockey and I like to hangout with friends.