School resources contribute to college prep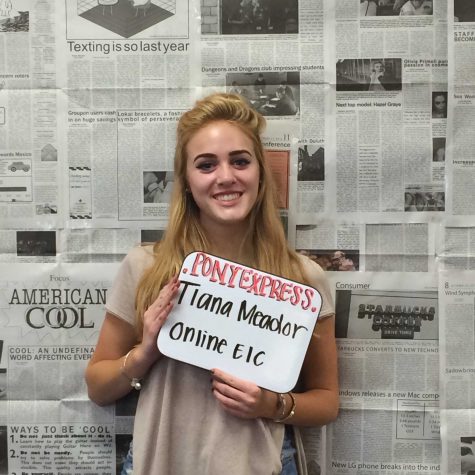 More stories from Tiana Meador
College is a growing source of anxiety among many high school students of the millennial generation. Whether it is the growing pressure to be successful, or simply doubt, many teens are unaware of the options they have to soothe their nerves.
In 2015, the trouble that millennials face in the shadows of their preceding baby boomers and generation X-ers, is not the question of will they attend college, but an even more complex question: are they prepared. Little do many high school students understand, this world is a world of reference, and school is one way to begin. A step to take would be contacting a counselor or the college career center at the high school, an outlet for getting nerves under control.
Of the 2.35 million college students who enroll each year, only 1.75 million will graduate from their selected paths. The reason to this concerning statistic, is that more than half of the initial students who had enrolled had chosen the wrong majors for their interests and or the wrong college.
"
Chill out. Colleges have a good handle on this. The transition can be frightening – but so is growing up. Stillwater students are generally well prepared, not only academically, but also socially."
— Jim Amaral
Not everyone would jump up onto their feet to be part of that statistic. College and Career Center Secretary Gayle Solsvig of the college and career center suggested, "I would ask a counselor with help on narrowing the path.  Make sure you visit schools before making a decision.  You will get a feel and I'm sure you will know which one feels right for you."
Once students consider a good path to fit their interests, the next speed bump is the financial element. One third of students every year who are accepted into their first college of choice do not attend due to costs, according to a report survey done by the Cooperative Institutional Research Program.
Solsvig added, "Students should look into financial aids and grants as soon as they enter the high school.  There are many scholarships available for students that are available to students and are located in the center.  Our biggest scholarship packet is the 'Community Scholarship Packet' which will be coming out on Oct. 21.  This is for seniors."
Even prior to selecting paths, it is no lie that colleges also require entrance exams such as the ACT. This is important to students because the final ACT score gives a good indication of where they stand academically and will help them seek out where they need improvement. This ultimately allows for a student to plan ahead prior to college.
As to where students can get information, Solsvig has all the answers. She clarifies the details on ACT/SAT tests, "Most students take the ACT test and it is offered at our school with dates coming soon for this.  The ACT is used for most 4 year schools and some schools require the SAT but mostly for private schools or out of state schools.  The Accuplacer is used for 2 year schools.  If you need to know testing dates, contact the Black Pony Center."
Aside from path selection, financial aid and entrance exams, one further thing to prepare for college is advanced placement courses. AP courses offer similar content as college courses, and involve much more work. Following the majority of the course, the AP exam, offered in May, serves as a learning experience for high school-level students and determines whether or not the student was and is able to demonstrate the responsibilities associated with college.

Loading ...
AP science teacher Staci Brown said, "AP, of any course, gives you the opportunity to manage time because you have less in college. This also prepares you for the real course by  giving you a taste of the difficulty and gives you time to plan ahead- also you get college money by passing the test. There is more time to take the class and cover the material than in college; the AP in high school is offered in a year-long course. Whereas in college would generally be only a semester long- hence we help teach time management."
Without college, the average American with a high school diploma earns an average annual salary of barely $28,000, whereas the average low annual salary for an American with a prestigious degree earns just under $75,000. People who have attained somewhat of a degree are considered to be better-off, independent, and are able to deal with decisions and stress well.
"Quality of life is the big one," said Jim Amaral, a part time college professor at College of St. Scholastica and a full time educator in the science department at Stillwater Junior High. "Jobs, many jobs, require a degree; all my jobs did. Social and emotional happiness; often students report that college was the single best experience of their lives. Many individuals meet their future spouse in college; others find a purpose in life. Income; grads earn more over their working lives, duh! And networking, look at LinkedIn.When do you start building a professional network? In college," he added.
Motivation is key to success-but facts show that millennials may not be motivated enough. A survey provided by a breitbart.com shows that 55 percent of young people believe that they are lazier than past generations. And 60 percent of Americans think millennials lack purpose in society.
Amaral has a new perspective on this, and contradicts the common belief, "Are millennials different than other generations? Sure. But they are not lazy; just different. Consider drivers licenses. When I was a kid, everyone wanted to get their driver's license as soon as they were old enough. With millennials, some kids just aren't in a hurry to drive. Does that mean they're lazy? No, they just prioritize things differently."
College may be a source of anxiety, but it is not the end of the world, it is the beginning of a new world.
"Chill out. Colleges have a good handle on this. The transition can be frightening – but so is growing up. Stillwater students are generally well prepared, not only academically, but also socially. Words of wisdom? If the anxiety is building up, find a trusted adult to talk to. Our schools are full of teachers that care- a lot. Being a teen is tough, but you will get through it," Amaral said.
About the Writer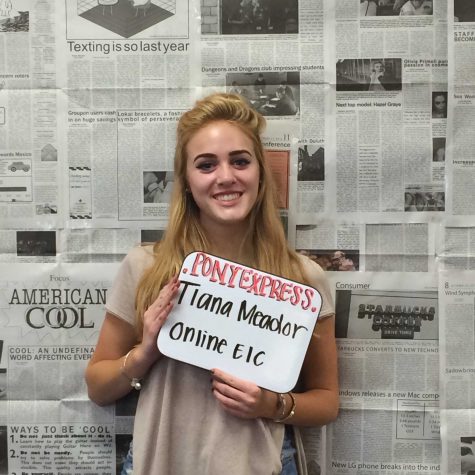 Tiana Meador, Online Editor-In-Chief
Tiana Meador is a senior at SAHS and one of the online Editor-in-Chiefs. She enjoys being outdoors, painting, snowboarding, and surrounding herself with...