MN AATSP promotes culture diversity
Joe Rice, Print Editor-In-Chief
May 12, 2015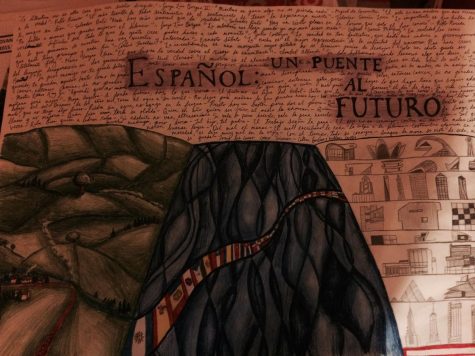 The American Association of Teachers of Spanish & Portuguese (AATSP) is a national professional organization for language teachers.  Its mission is to promote the Spanish and Portuguese language and culture; support educators by hosting conferences, providing resources, and lobbying for language-related issues and recognize student excellence through various events. The MN chapter (MN-AATSP) focuses on the same mission as the national organization, but at a state level.  Most states have their own chapter. For the event this year, three students from Stillwater are involved in part of the annual Poster Contest which encourages students to design a poster based on a theme.  This year's theme is: "Español: un puente al futuro – Português: uma ponte para o futuro." (Spanish [or Portuguese]: a bridge to the future).Sophomore Julia Kobilka is is very pleased to be involved with this program and she has worked quite hard to become a finalist for the poster contest. Kobilka has done her best to incorporate the theme of the contest into her poster.Kobilka said, "My poster has an image of the past on one side and an image of the future on the other side. It took about ten hours to make."
Students bring more to a language class than simply the ability to use grammar and vocabulary to communicate.  Many also have skills or interests in music, art, dance, and computers to name a few.  Language classes are more than just the ability to read, write, speak, and listen, but also to appreciate the culture.
"Language teachers strive to expose students to the humanities and to appreciate the similarities and difference between our culture and the one they are studying," said Spanish teacher Donovan Williams. Williams is one of the key leaders involved with MN AATSP and he is delighted with how his far students have come in the contest. "We also attempt to allow students to utilize their skills from other areas in the class as well.  The national Poster Contest is one way to do this," Williams added.
Most years students design a poster for National Foreign Language Week which is the first week of March each year.  This year, however, sophomore Neela Chevalier was one of the three students hand-selected for the poster contest, instead of simply having a large group of random students create a poster for the school's use only. Chevalier's poster maintains the theme of the contest by promoting cultural awareness, though not necessarily incorporating the theme of past and future.
"My poster shows multi-cultural hands working together to hold up a bridge," said Chevalier.
The MN AATSP is working hard to promote cultural awareness through local communities. Three Stillwater students were selected to represent the state in the national Poster Contest; two for their hand-drawn work and one for a digital piece. Schools are allowed to submit 3 entries per category (hand-drawn or digital). Once the students have completed the posters, they are then displayed around the department or building while the students await any news of their competition scores. The students will be recognized for their efforts at a chapter awards ceremony next month. Hopefully the hard work of the Stillwater students will be recognized and they will receive the credit they deserve once the competition results are announced.
About the Writer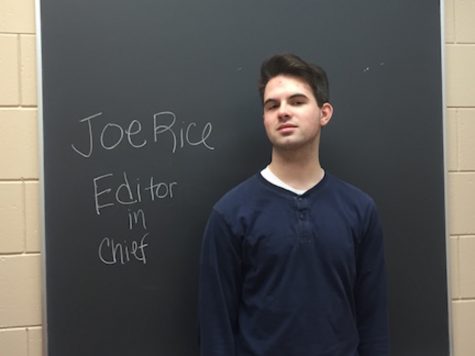 Joe Rice, Print Editor-in-Chief
Joe Rice is 17 years old. He is a Print Editor-in-Chief and he loves learning about all of the things going on at the high school. He likes to walk in...