Anderson sets school basketball record for total points
Cory Spawn, Broadcast Managing Editor
March 27, 2015
Senior Matt Anderson set a new record of 1166 total points scored by a player over his time on the basketball team during a game against Forest Lake on Feb. 6.
He has been on the basketball team for four years in high school and has been accumulating points for the last three years.  During a free throw at the record setting game, he scored the last point required to break the record.
He started basketball in sixth grade after watching his cousin and family play.  In sixth grade, he was asked to play on the summer basketball team.  He had never thought about setting a new record.
"I never really though about [the record] until last season when I learned that I was really close," said Anderson. "I felt privileged to have the opportunity," he said.
In a game against Forest Lake on Feb. 6, Anderson shot and scored a free throw which set the new record for Stillwater Area High School at 1166 points and had the audience cheering.  This was his last season of basketball.
"It was a really proud moment for me and my family," he explained, "and a bittersweet moment, I'm sad that it's over," he added.
It was easier for Anderson to set the record for points scored because he had played basketball for SAHS for four years.  He needed all of the time to accumulate points.  In ninth grade, he came to the high school building for basketball practice.  It took him time to make the record, however if he had not been on the team it would not have been possible to achieve.
"If someone else plays four years, they will have a chance at breaking the record," Anderson said.
2015 was his last season of basketball in high school.  In the fall, he plans on attending North Dakota State University as a division one athlete where he will play football.  Even though he does not plan on continuing in basketball, he plans to continue playing it as an intramural instead.
About the Contributors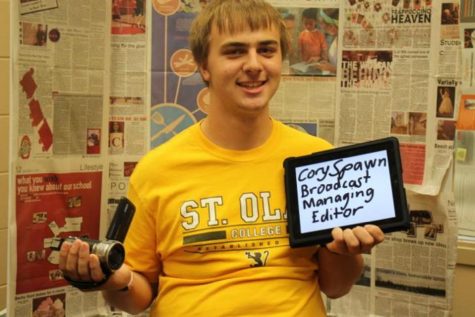 Cory Spawn, Broadcast Managing Editor
Cory Spawn is a broadcast managing editor and is a senior this year and is in his second year on the Pony Express Staff.  While not writing articles or...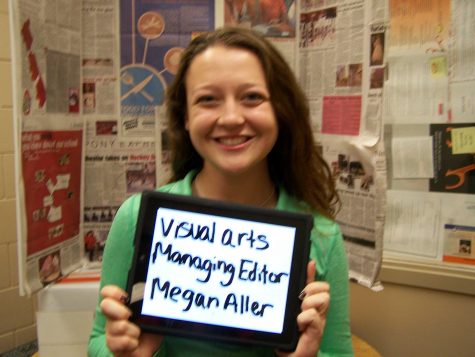 Megan Aller, VAME Manager
Megan is ready to graduate this up coming spring and eager to become a Nebraska Husker, fall 2015. She is a second year returning student on The Pony Express;...