Schultz wins top award from FFA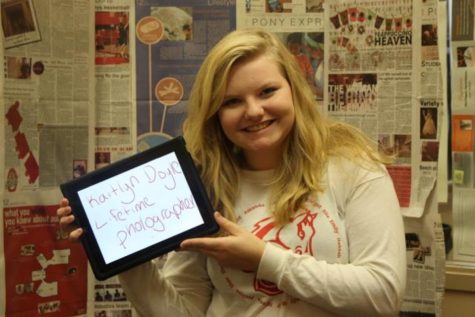 More stories from Kaitlyn Doyle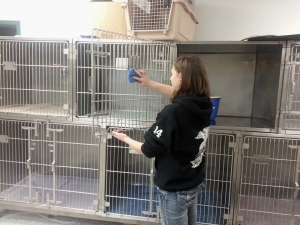 Megan Schultz, a 2014 graduate was named one of the four national finalist for the Veterinary Science Proficiency Award by National Future Farmers of America Organization.
The Veterinary Science Proficiency Award is sponsored by the American Veterinary Medical Association. The finalists for the award and their interviews are evaluated based on the level of skill and knowledge that each FFA member has developed through Supervised Agriscience Experience projects. Schultz's project included volunteering at both Rivertown Animal Hospital, CHS Miracle of Birth Center at the Minnesota State Fair and working at Stillwater Veterinary Clinic.
The four finalists were interviewed by a panel of judges at the 87th National FFA Convention to determine the winner. Although she was not a national finalist, she still received money and has the honor of being in the top four.
"Yes, although I was a national finalist, I was not the top in the nation. My friend from Tennessee received the title of the National Winner at the convention last week," Schultz said.
One of the biggest things that is needed to even be eligible for this award is to have amazing work ethic and the ability to stay focused on your goals, it is important never to stray.
"
"Never think you can't do something. Set personal goals and keep pushing yourself until you receive them.
— Megan Schultz
If  Schultz gave advice to someone in FFA right now she said, "Never think you can't do something. Set personal goals and keep pushing yourself until you receive them. It's ok to ask for help too, and get your friends involved. It makes things more fun when you have moral support to go along with it."
Glenn Boettcher, science teacher at SAHS was Schultz' science teacher during her senior year. He said not only was she a great student but an amazing FFA member and he is proud to have taught her in high school.
"Schultz was one of my many bright and amazing students and I am proud to have taught her." Boettcher is also a FFA member and he was very excited that she made it big and that she has a bright future ahead of her.
Most people don't know a lot about FFA or they hear about it from somone else. Schultz found out about FFA through her mom. Taylor Collier, a junior at Stillwater Area High School, found out about it through friends.  Schultz and Collier were both nervous about joining, but once they did, they loved it.  One of the reasons was their love for agriculture and animals.
Collier said "I love animals and I want to work with animals when I am older, that is why I thought FFA would be a great suit for me." This just goes to show that once you give something a chance you might turn out to love it.
Many people at our school are so caught up with just joining clubs to be able to build it on there college resume.  FFA is not just a club, but a group of people in our community that have a passion for agriculture and animals, are willing to volunteer and help out their community.
Leave a Comment
About the Contributor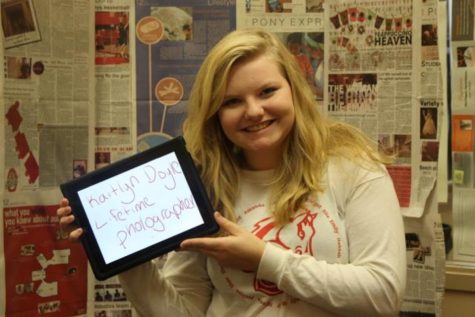 Kaitlyn Doyle, Photographer
Kaitlyn Doyle is a junior at Stillwater Area High School. In her free time she injoys reading, volunteering at Regions Hospital, playing hockey and lacrosse,...