Online FeePay adds convenience for parents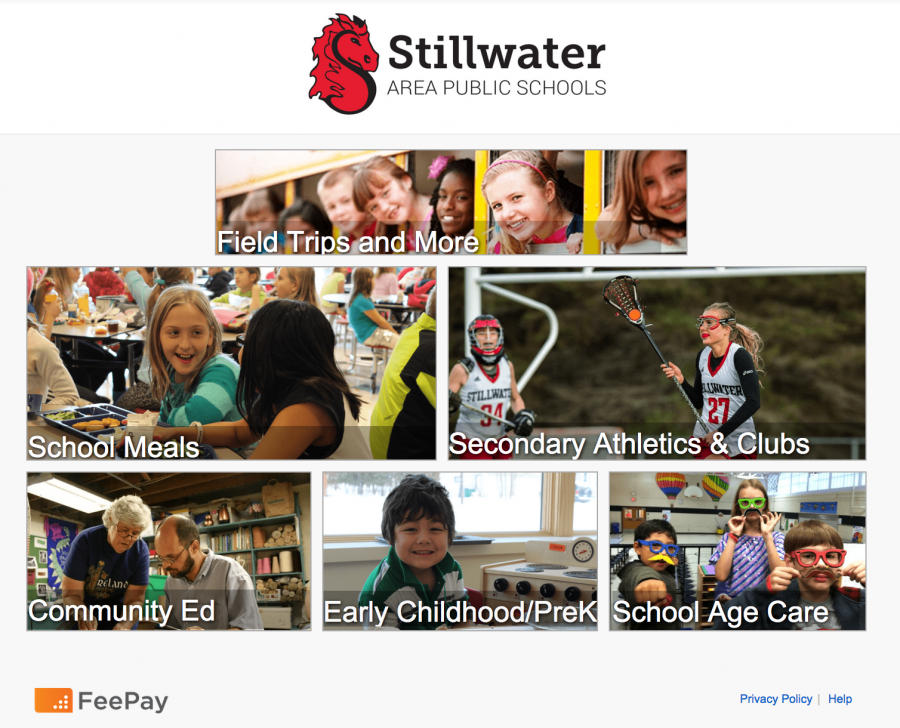 Paying for things online is not new technology, but it is now being used in a new way with FeePay. Parents are now able to pay for lunches, field trips, athletics and more all online, but most importantly on the same website.
In order to use the website, parents and or students must register and create an account using their student ID number. Although, parents can also sign in using their Google, Facebook or Twitter accounts. Once an account is created, parents can add their students as family members to their account in order to sign their children up for activities.
The Stillwater Area School district website states, "FeePay™ makes things easier for families by providing a secure way to pay online with credit or debit cards without the hassle of lost checks, cash or misplaced forms."
To help the change go smoothly, Stillwater has its own page on FeePay that can be used to help families in the district. The district also sent out an email to parents that notified them of the change before the school year started.
Stillwater parent Angie Norbeck said, "It's easy to access, understand and make an account." She added, " FeePay is good, quick and easy."
FeePay is based out of St. Paul, Minnesota and is used in school districts across the state. The company is a partnership between TIES, Arux Software and BankCard Services.
"
"It's easy to access, understand and make an account.""
— Angie Norbeck
The company's slogan, as seen on their Twitter profile, states, "We believe supportive parents and an engaged community fosters academic and financial success of schools."
The main purpose of Stillwater using FeePay was convenience. With everything on one website parents could spend less time and energy registering their children for activities.
Norbeck said, "[FeePay] is convenient and quick." She added, "It's pretty painless."
Although, glitches and minor problems can always be associated with new technology. So far, with the use of FeePay, there have been few complaints.
The Stillwater Area School district website states, "We recognize this new system is a change for families and that it will take some adjustment. We are confident, however, that you'll soon find this to be a convenient and easy way to pay fees and register for activities."
Previously Stillwater used Paypams. This service was much less convenient and focused mainly on lunch fees, not activity registrations or other school related fees. The change is one of many to the registration process at SAHS as the activities office was completely re-done at the end of last year. For example, SAHS included a new window at the activities office that allows for easier access.
The switch to FeePay overall went smoothly and has made registering and paying for school and sports activities easier.
About the Contributors
Sabrina Storms, Video Managing Editor
Sabrina Storms is a senior video managing editor for the Pony Express. She has been a gymnast for 15 years and is now a coach. Sabrina plans to major in...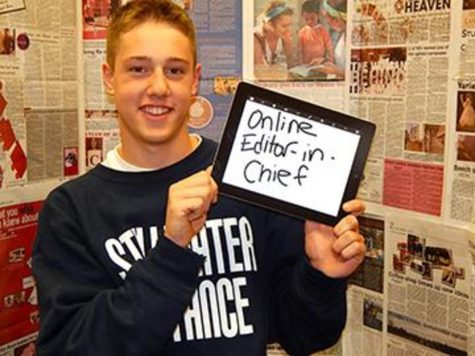 Tyler Hagberg, Online Editor-in-Chief
Tyler Hagberg is graduating in 2015 and lives in Lake Elmo with his parents and younger sister. His ideal perfect day would be spent hunting, fishing,...