Age restrictions needed for older political candidates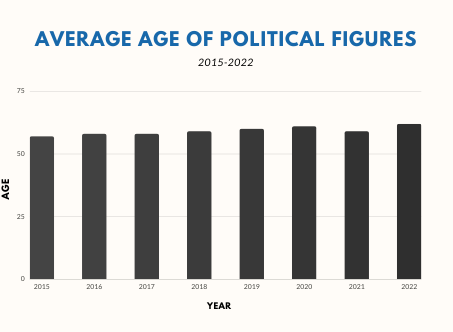 The debate on whether there should be a maximum age for political candidates has strong arguments on both sides. Old age often impacts political views, priorities, memory and more. The battle stands mainly between younger versus older generations who have contrasting ideologies. There should be an age limit or certain tests in place to determine if a candidate is mentally capable of doing the job at hand. 
During the 2020 election, Presidential candidates Bernie Sanders and Joe Biden were well over 70. Many believed they were too old to run the country as their memory and functioning abilities had been declining. Politico Magazine labeled it "the dementia campaign." With Biden as the oldest president at age 82, we see his struggles with memory and comprehension in numerous broadcasts.
According to reporter Mark Murray an NBC News poll reveals 70% of Americans think he should not seek reelection due to his age. The impact of age related effects on memory include slower processing, difficulty learning, reduced ability to recall details and more. Those impacts raise concerns on whether an older person can effectively serve as president. 
The political desires from an older generation is in many cases differentiating from a younger generation. In the past few years Gen Z and Millenials overall have far more open and diverse viewpoints in contrast to older generations. When asked why candidates should not be in office when over the age of 80 junior Cecilia Lopez said. "Once you hit a certain age you may be too clouded by how you were raised." She added, "I guess some might not be able to actually see change and not move forward as a political candidate." 
"
I'm sure we all have grandparents who start showing real cognitive decline in their 60s, and we've had grandparents like my grandmother who lived to be 101 and she was pretty with it her whole life.
— Mathew Bergquist
Many older Republican figures see Gen Z as a threat to their political power. Gen Zers are strong advocates for change as being progressive while focusing on economic and social issues. The generation is largely in favor of LGBTQ+ rights, gender equality, access to abortion and more. Older Republican candidates are vastly on the opposing side of those topics.
English teacher Paul Wieland offered a conflicting opinion. He believes it is not appropriate to make assumptions about a general group of peoples' ideologies or health. 
Although a lot of older citizens face functioning problems, it is not all of them. That is a significant point on the other side of the argument. Older candidates could argue they have more experience and wisdom with their age. 
"I'm sure we all have grandparents who start showing real cognitive decline in their 60s, and we've had grandparents like my grandmother who lived to be 101 and she was pretty with it her whole life," government teacher Matthew Berquist said.
If an age limit were to be proposed, discrimination laws are something that could stop that. It is illegal to fire a person solely based on their age. Proof of different experiences and qualifications would have to be proven. Cognitive tests have been proposed as a solution where candidates would be required to take a test proving their mental abilities. The tests would look for signs of mind impairment and Alzheimers proving the candidate has lower qualifications than their rival. 
A proposed age limit of 75 could be acceptable, but it is crucial to consider the numerous factors that could impact its implementation. When voting be sure to evaluate candidates' priorities, ideologies, and behaviors. Use votesmart.org for free, factual and unbiased information on candidates and elected officials. 
Leave a Comment
About the Writer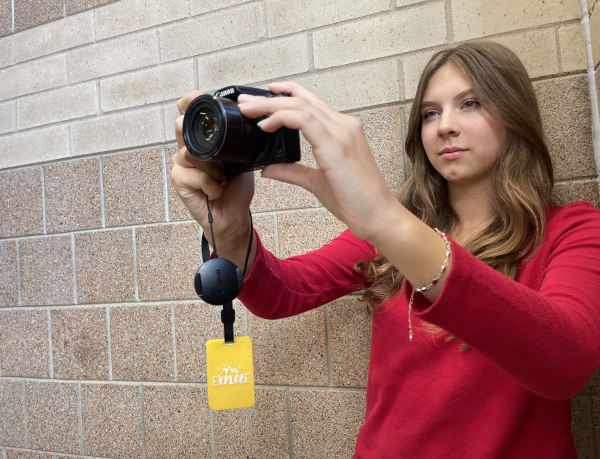 Paige Van Duyne, Broadcast Editor-in-Chief
Hi! I am Paige Van Duyne. I am a senior at SAHS and a Broadcast EIC. My favorite hobby is obsessing over music! I am excited to build my leadership skills...