Potential TikTok ban creates consequences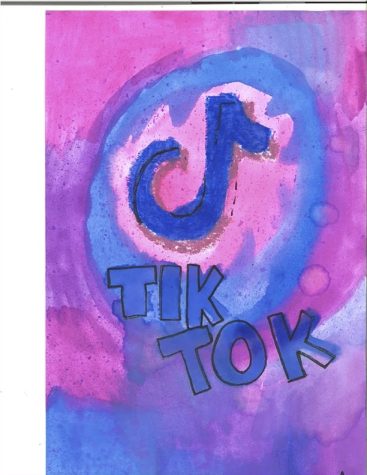 TikTok, an app with 150 million monthly users in the United States, is potentially facing a national ban. The effects of a ban could be detrimental to creators and small businesses who have built platforms on the app. Banning TikTok will damage the livelihoods of those who have careers and their main source of income on the app.
TikTok CEO Shou Zi Chew testified in a congressional hearing on March 23, as there are growing amounts of calls for the app to be banned in the U.S. The app has come under scrutiny in the past due to its affiliations with the Chinese government.
A main source of income for many creators on TikTok is the TikTok Creator Fund. It pays users with sizeable audiences based on the performance of the videos that they post. The money earned, along with sponsored promotions, can become a sizeable source of income for creators. If this source of revenue is lost, many creators will now know where to make money.
"If you're popular on TikTok, you most likely don't have as big a following on YouTube," senior Erica Bartkey explained. "This is their job. They get these brands and sponsorships and they are getting paid to post videos that are 60 seconds long. There's going to be a lot of people who are not going to be able to make their livelihood because of this."
ByteDance, TikTok's parent company, is currently being investigated by the DOJ and FBI for security concerns. The FCC has warned that the company could share user data, such as location and search history, with the Chinese government. During the Congressional hearings, lawmakers asked Chew about user privacy, moderation and ByteDance's affiliations with the Chinese Communist Party.
"I wouldn't worry about my TikTok data," freshman Jonas Peterson said. "But if that was my job, and my livelihood, and everything was the risk of being sold to internet service providers?"
"
Something else will pop up to replace TikTok either as the new distraction app or Google will offer an alternative, which it is already pushing through YouTube Shorts.
— Matthew Bergquist
Students and teens who use TikTok often will be affected by a ban. A Pew Research Center survey reported that 67% of U.S. teens use TikTok. Many use the app as a source of entertainment and a way to communicate with others.
Bartkey said a lot of people use [TikTok] as their happy place. They see it as a place where they can be happy, they can laugh and can cry with other people. They are making connections with other people who they would have never met in their lives.
If TikTok is banned, creators and businesses will need to migrate to different platforms. Creators usually lose significant portions of their audiences when moves like this are made. There are alternatives to TikTok, but they come at a cost to creators.
"Something else will pop up to replace TikTok either as the new distraction app or Google will offer an alternative, which it is already pushing through YouTube Shorts," government teacher Matthew Bergquist said.
TikTok has faced criticism in the past for spreading misinformation on many topics. Governments have expressed their concerns over the protection of user data on the app. Those that use TikTok agree that protecting user data is important, but many that use the app now will continue to use it. In the event of a ban, the user base will either attempt to evade the ban or move to a competitor platform.
Creators on TikTok are facing a potential ban on their livelihood. TikTok is a platform used by all types of people and if it is banned, there is no predicting what will happen next. More restrictions could be put in place and there is potential for more bans to follow.