Six bands compete in Battle of the Bands
A high school musician's dreams, Battle of the Bands. On Feb. 17, six bands faced off head to head at. The focus was mainly on having fun rather than winning. 
Others people's energy is something that many performers feed off of all day long. It maintains social homeostasis and without it, one loses confidence. The same goes for when performing if the crowd is not giving that energy one cannot feed off of it and that is what a band lives for.
"Oh my god, it matters so much. That's the biggest thing I worry about," senior Ruairi McAllister explained how the crowd's energy affects his band.
"
"We placed second last year and it kind of bothered me to be honest. It is what it is, We'll just place first this year" Senior Eliott Johnson said.
Everyone wants to be a part of something that is positive and live for a bigger thing. The bands competing this year are all about having fun, just going out, and giving their best performance. 
"Last year I convinced all the bands to hug before, then the rest of the bands wanted to all be friends after," McAllister said about last year's Battle of the Bands. 
Being nervous is something that as a performer one must have control over. Not getting distracted by the possibly hundreds of people and freezing on the stage. Sometimes nerves take over and the audience can tell when they are playing with a little less confidence. That takes experience, something Skuzz worked on over the summer playing in several different venues giving them a "confidence boost" going into this year's competition.
"Last year was our first show, so the nerves were high," senior Logan Reimann Skuzz's main singer said.
"We want the audience to dance with us because that creates an environment for everyone to go crazy," McAllister said. Having friends listing to your music is special and when people are loving it creates a "big community that no one would want to leave," McAllister said.
Last year's winners, as well as other bands from last year's Battle of the Bands will be participating again this year. Skuzz received second place last year and have been practicing hard playing in a lot of shows outside of school. This year anything can happen and the fans will be cheering till the music stops.
"We placed second last year and it kind of bothered me to be honest. It is what it is, We'll just place first this year," senior Elliott Johnson said.
All six bands are more than excited as they count down the days one by one until they are up on stage. There are favorites to win, but we know that we could see a once-in-a-lifetime unexpected performance by someone who has not gotten to the stage to do so yet. But most of the people going up want to have fun, they are going up to show off what they have and gain that valuable experience. There will only be one band that wins but there will be six bands that will remember it forever.
Leave a Comment
About the Contributor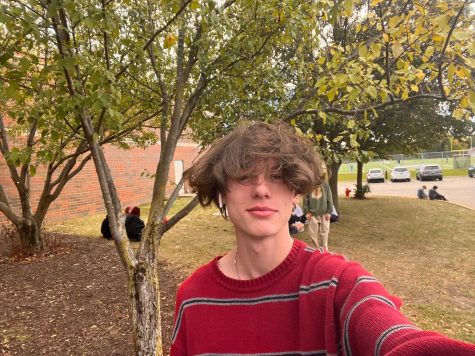 Reece Bastyr, Social Media Editor
My name is Reece Bastyr I am a junior on the Social Media team. I play ultimate frisbee for the high school. I love to play frisbee golf in my spare time....