Business Professionals of America prepare for State
The Business Professionals of America (BPA) chapter will head to State in March. The club received many awards at Regionals on Jan. 21. Almost every student who competed at Regionals qualified for State in at least one category. Members are now spending time reviewing feedback from Regionals to improve their performance and possibly qualify for Nationals.
BPA is an organization that helps students better understand the business world. It works to help students become leaders and discover their passions. BPA members accomplish goals of professionalism, self-improvement, cooperation and career development.
"The business world isn't nine to five like people picture like it was in the '70s," senior Abbey Kovalak explained. "It's more of an active learning place and somewhere to have fun and grow and use skills that you didn't realize you had."
Students compete in Workplace Skills Assessment Program events. The event has over 90 categories under six assessment areas. Time is put into creating presentations, analyzing accounts and more. There are specific requirements for each category, and some are split into different skill levels.
"It's not hardcore business like you'd think it would be," senior Philip Eviston said. "We have competitions in the medical field, in coding and computer science. There are video and photography-related competitions. BPA has more than you'd think."
The students in BPA are working to improve their work to prepare for State. Based on the critiques received, students will adjust their work to make it stronger. There is less work to be completed after Regionals, but students will always have room for improvement.
Sophomore Grace Conners explained the work after Regionals as taking the critiques and redoing parts of presentations. She added that between Regionals and State, there is not as much time needed to be put into competition.
BPA has a club aspect outside of competitions that are mainly student-led. Students are involved in the community in a variety of different ways that can help better themselves as future business professionals. They also participate in other club activities such as team bonding and planning fundraisers.
"Between Regionals and State it's a lot of competition prep, but we still do team bonding," Conners said. "We're going to do resume building and we're going to talk about professionalism in general, which is really important."
Members of the chapter qualified for Nationals in 2022, which was held in Dallas, Texas. Nationals is highly selective, and students are hoping to qualify and compete at the highest level.
Eviston explained that in 2022 "almost all of our members qualified for Nationals. And we're hoping to see a similar result this year."
The chapter is headed to State the weekend of March 9-11. For students to qualify for Nationals, they need to place in the top three individually or in the top two as a group. Nationals this year are held in Anaheim, California during the week of April 26-30. Students are welcome to participate in BPA even if they are unable to compete during the current school year.
"Just because you cannot enter the current competition season does not mean someone can't learn from what's happened this year and be even more prepared for next year," Eviston said.
Leave a Comment
About the Contributors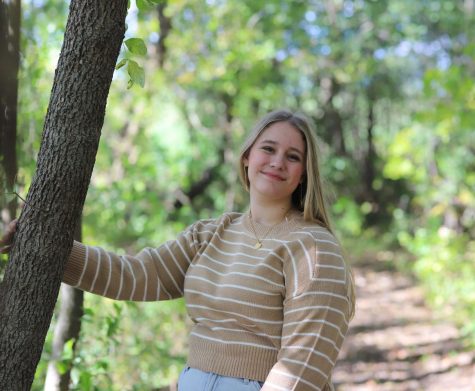 Sydney Rodd, Layout Editor-in-Chief
I'm Sydney and I'm a senior this school year. I am a Layout Editor-in-Chief. I'm involved in many activities, including Concert Orchestra, Con Amici, GSA...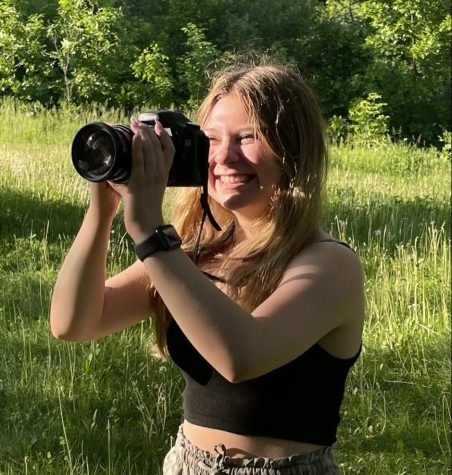 Ava Biederman, Photography EIC
Ava Biederman is a senior and a Photography EIC. She has done gymnastics for the high school team since junior year. Ava also works at a gymnastics gym...