Pancheros opens in Stillwater
Pancheros Mexican Grill opened in Stillwater on Nov. 15. It is a chain restaurant that began in Iowa and the publicity has grown rapidly since. Additionally, the process that Pancheros uses to prepare their food is unlike any other restaurant.
The Mexican grill includes both dine-in and takeout. Equally, the food is also available through Door dash and the Pancheros mobile app. All of the meals are customizable to each customers preference and the restaurant is allergen-friendly.
Pancheros was founded in Iowa City, Iowa in 1992 by Rodney Anderson. He began the franchise in 2004 and there are now about 70 locations across the United States.
"We've had a big presence on the west side of the Cities for about 25 years," Manager of Pancheros Joe Kohler said. "[And within] probably the last 10 years, we have wanted to move east of the Cities."
Because of that, the franchise made its to Stillwater earlier this year and it just had its grand opening on Nov. 15. The restaurant is located on the corner of Highway 36 and Market Dr.
"This was a location that we've been looking at in Stillwater because we know it's a great community and it's growing rapidly," Kohler said.
For many years, there has already been multiple Mexican restaurants in the Stillwater area. It is said that Pancheros hopes to add some difference and uniqueness to the community. The ingredients that Pancheros prepares are raved about by many customers.
Sophomore and Pancheros employee Lucy Marsden said, "It's similar to other Mexican restaurants but it's better. [We] make the tortillas fresh everyday, along with our other food."
"
This was a location that we've been looking at in Stillwater because we know it's a great community and it's growing rapidly."
— Joe Kohler
The food at Pancheros is definitely what brings in new, and old, customers. There is a variety of options and the menu can be personalized to each person's liking.
Junior Zoe Vandenberg said she is "honestly really excited for anything that [Pancheros] might have." Vandenberg added, "It's cool to have a new restaurant around with new food."
Pancheros Mexican Grill is said to be loved by many customers across the country who are always happy to come back for more. The food is prepared in such a specific way for the customers, the restaurant has redefined the standards of modern burritos.
"The biggest thing is that when people get burritos, we hand mix everything to make sure that every bite has [a piece of] everything that they wanted," Kohler explained.
The restaurant is still so new that many people did not know about it and they are just finding that it opened. However, it is very exciting because it is something new to add to the town.
"I actually hadn't heard of [Pancheros], which it part of the reason why I'm kind of excited. I always like new stuff opening and seeing what it's all about," Vandenberg said.
Pancheros has a very warm and welcoming feel. The employees are kind and they are passionate about their jobs. They all work together as one big team.
"It's a good community and we all help each other." She added that "A lot of people from the high school work here which is cool. I would recommend it, the food is really good," Marsden explained.
Pancheros Mexican Grill is still actively looking for more employees. The restaurant has good flexible hours, as well as a strong community of people, and welcoming work environment.
"We are a new company [so] we are still looking for employees. If somebody wants a fun atmosphere, free food when they work, and a good job, [come] stop by!" Kohler said.
Pancheros is a great Mexican restaurant and it is a perfect new addition to Stillwater. The menu has a large variety of options for everyone and the interior of the restaurant has a really cool industrial look. It is different from other Mexican restaurants in the area and it is a great place to go for a nice Mexican meal.
Leave a Comment
About the Writer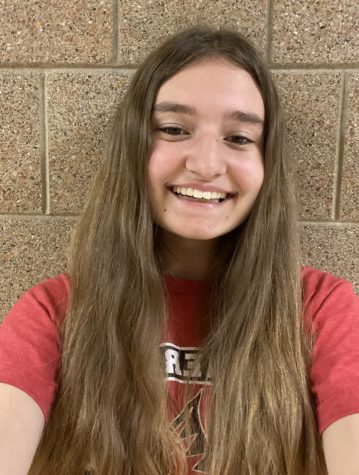 Alison Keeler, Layout EIC
Alison Keeler is part of the class of 2024. In her free time she enjoys spending time with her family and friends. Alison is a part of an organization...