Baseball team follows lead of Dudar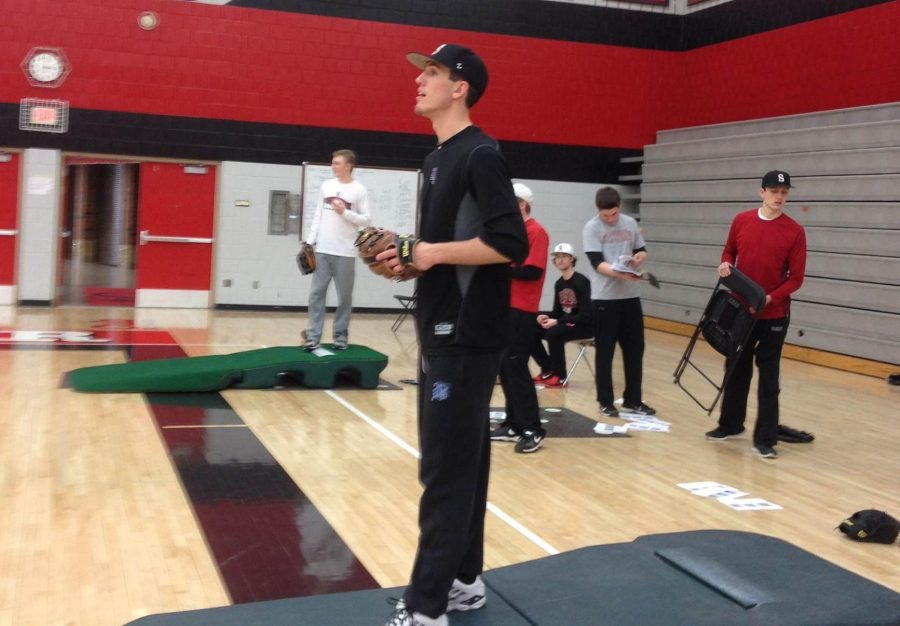 When the odds of one's hobby becoming a profession are less than one percent, chances are they will choose to take their life's work to a different direction. As a senior in high school with the world at his feet, Trevor Dudar is juggling the decision to pursue baseball into adulthood. Having already received an invitation to play baseball at Midland University in Nebraska. Expressing interest in baseball after college as well, Dudar said, "After college getting drafted is any man's goal.  If I got drafted I would have to talk it over with my family to see if that would be the best fit for myself and them. I would definitely want to get drafted. I think that is the ultimate achievement."
Baseball has been a part of Dudar's life for almost as long as he can remember, "I believe it was around four years old when I first started playing baseball.  I don't really have any memories before I started playing for a team. My dad just worked with me and signed me up for tee-ball when I was five years old," he said.
All of the years since then, however have been hard work. Making teams and winning games was not always easy. Dudar said, "Some parts of it have come naturally but others I have had to work at.  I go to a pitching/hitting coach every week to just keep  things in tune.  But I'm always looking to improve my game like anyone else is."
His hard work is now paying off. Having made captain this year was only the icing on the cake for Dudar who says playing in college has been his quintessential goal for years, "It feels great getting an athletic and academic scholarship.  I'm very excited to play in college. Everything that has happened to me this far makes it worth it.  The gear, the practices, the games, the workouts, everything makes it worth it.  Just with loving the game.  You have to love it to make it all worthwhile.  And to have Stillwater on my jersey makes me so proud because growing up I couldn't wait to play varsity baseball. This entire year has been a dream come true."
As well as Dudar, this year's team is being captained by seniors Stephen Albertson and Mitch Bruggers, both of whom are excited to be in charge. Albertson said, "I was surprised [upon finding out he had been made captain] but I was also really thankful. I have a lot of friends on the team, I thought I might be selected. I plan to get us back to the State Tournament this season, that's the main goal."  Bruggers added, "Baseball is a great team sport. You get to meet a lot of great guys and make some great relationships with coaches and teammates. This year as captain I'd like to make sure everyone is included and having a good time, whether they're playing or not playing."
Though the season is a little bit up in the air due to the late snow and cold conditions, coach Mike Parker is confident that the team will prevail, "The guys are really influenced by the school's support for the team. I have no doubt that keeping up positivity and getting the practice we need done, done inside will be really important. This year we're going to attempt to go back to doing what Stillwater does well. We're gonna go back to the basics and really get our fundamentals in order."
Dudar's passion and talent are sure to lead this year's team to a successful season, a promising end to Dudar's high school career and an auspicious start to his college mission. "Playing baseball is very important to me.  It keeps me relaxed and makes me forget about anything that's on my mind.  I think about baseball 24/7 and I have never had a thought about dropping it because I love the game and it brings me so much joy."
About the Writer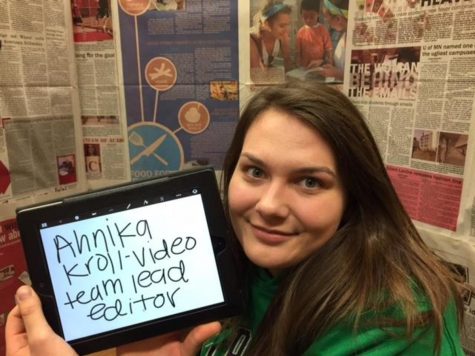 Ahnika Kroll, Video Managing Editor
Ahnika Kroll is a senior Video Managing Editor. As well was being an editorial leader for the Newspaper, Yearbook and Broadcast team, she somehow finds...